Laela Sturdy, managing partner of CapitalG, is one of the 100 leading corporate venturing professionals in our Powerlist this year.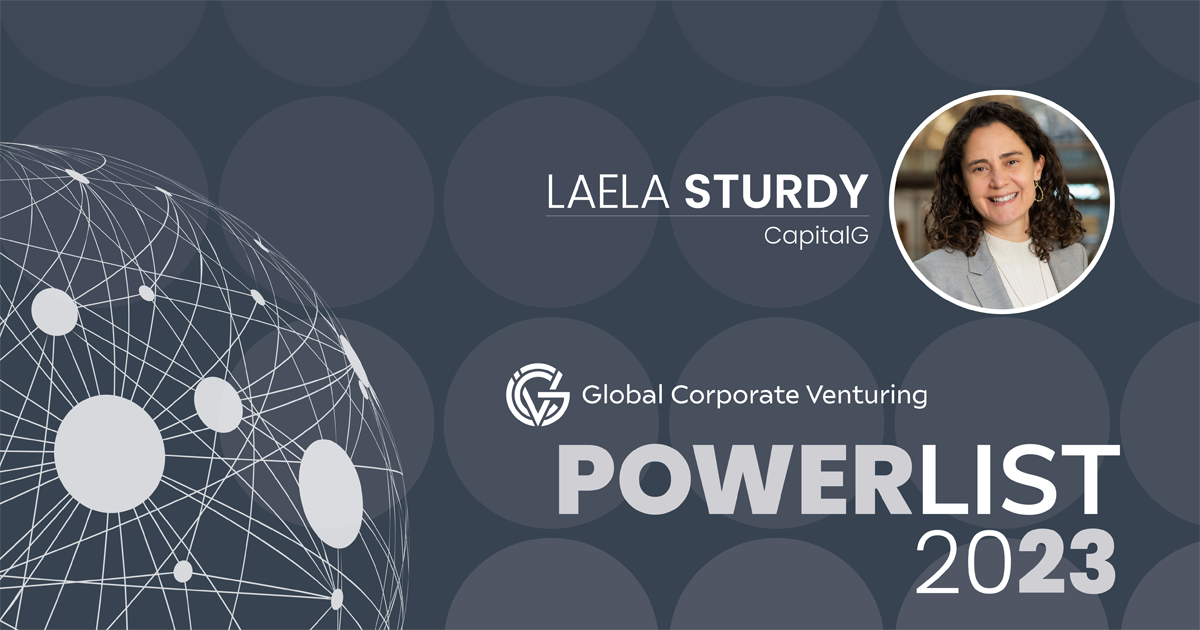 With a portfolio that includes the likes of payment processor Stripe, human resources platform Gusto and data analytics company Databricks, heading up Alphabet's growth fund is a varied and challenging brief, one that Laela Sturdy assumed earlier this year, having worked at the unit for nearly a decade. Consumer and enterprise technology has been the name of the game at CapitalG, and it has made solid work of it.
To date, CapitalG has invested more than $4bn, often deploying $100m or more per transaction. At first glance, those big tickets might suggest these are not venture plays anymore, but a defining aspect of CVC is the amount of help the corporate can bring to bear – and judging by the circa 3,000 "Googlers" that have advised CapitalG's portfolio companies, it fits into that mould.
Its current portfolio is impressive, but its exits – of which there have been 16 IPOs and nine M&A transactions – may be even more so. Short-term rental company Airbnb, cybersecurity firm Crowdstrike, ride-sharing app Lyft, language learning platform Duolingo and social media platform Snap are just a few of the companies formerly on the books – and those are just the ones that exited via public markets. Hiring platform Glassdoor and fantasy sports company Fanduel are among the others that were exited privately.
Sturdy has sat on the boards of many CapitalG portfolio companies, including Glassdoor, credit score provider Credit Karma and Duolingo.
She has a BA in biochemistry from Harvard University, as well as a master's in computer science and multimedia systems from Trinity College Dublin and her MBA from Stanford University.
---