Dan Reed, managing director of American Family Ventures, is one of the 100 leading corporate venturing professionals in our Powerlist this year.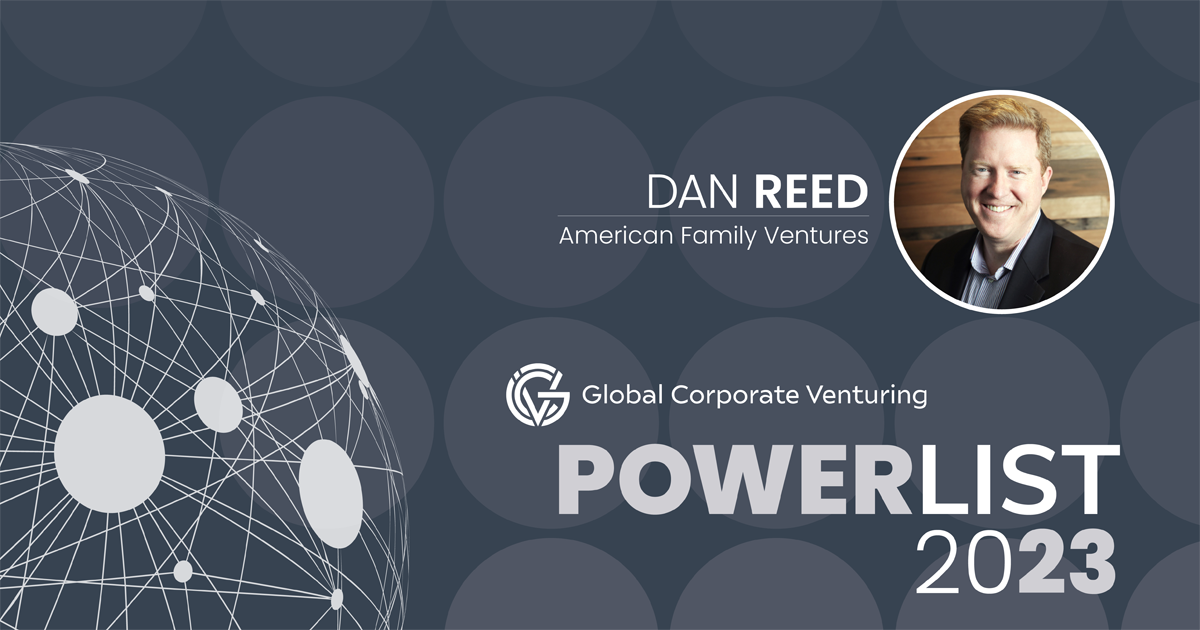 Dan Reed founded American Family Ventures as managing director a decade ago and has retained his position as leader as it has grown in size and expanded to take on additional investors.
The firm was formally launched as US-based insurance provider American Family's strategic investment arm in 2013. It took on external limited partners for its most recent funds and now counts insurers with some $35bn in annual premiums among its backers, while maintaining its focus on bringing the 'insurance carrier perspective' to startups.
Reed was a strategy director at American Family and oversaw its first venture investments in 2010, having previously been a strategy consultant with Boston Consulting Group. Go back further and you will see a career that began with sharpening a competitive edge in professional baseball as a minor league pitcher.
American Family Ventures has expanded over the years to become a 22-strong team and Reed has been joined by three more managing directors – Kyle Beatty in 2018, Katelyn Johnson in 2020 and Brittany Clements last year – who have brought expertise in areas including fintech, ecommerce, data analytics, enterprise software and property technology.
The firm accordingly invests across a range of areas. Some of its most prominent historic exits have been through home and consumer- focused offerings such as Ring, Life360 and, last August, Vesper, but its biggest deals over the past year have been in more core areas: SME-focused health insurance provider Sana and bundled insurance unicorn Branch.
Reed has a BA from Stanford University and an MBA in strategic management from University of Chicago.
---