Matt Sueoka, global head of Amex Ventures, is one of the 100 leading corporate venturing professionals in our Powerlist this year.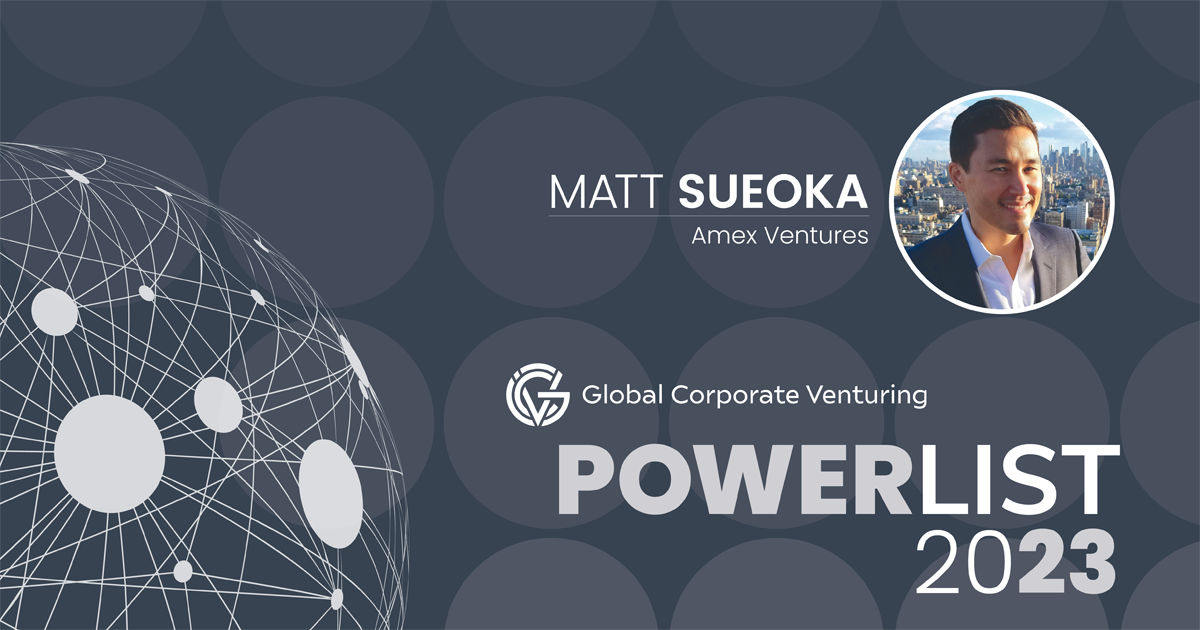 Matt Sueoka took control of US-based payment processing firm American Express's corporate venture capital arm, American Express Ventures, at the end of 2021, following the retirement of Harshul Sanghi.
Until that point, Sanghi had led the unit, which is also known as Amex Ventures, since it was founded in 2011. Amex Ventures plays a central role in driving innovation for American Express. Over the past decade it has backed more than 70 startups, developing technologies and products in commerce, payments, fraud prevention, data analytics and security. Its portfolio is valued at more than $1bn.
Among its recent deals are a role in the $53m series D round for small business operation platform Odeko and participation in the $15m series B round for Rock The Bells, an online retailer of hip-hop merchandise.
Sueoka's previous role was head of global strategy, partnerships and enablement for the Amex Digital Labs innovation team at American Express. In this role, he worked with thought leaders, customers and partners across the globe to catalyse digital innovation at Amex by originating, incubating and managing emerging products and platforms.
Discussing his leadership of Amex Ventures, Sueoka says: "From a historical standpoint, we have built an incredible portfolio, including some of the best companies across fintech, consumer, B2B and enterprise capabilities. We will continue our focus in those spaces, as well as look into the many new opportunities within the web3 space." Sueoka was a strategy consultant at Bain & Company, where he focused on advising financial services and private equity clients
---