Gonzalo Galindo, president of Cemex Ventures, is one of the 100 leading corporate venturing professionals in our Powerlist this year.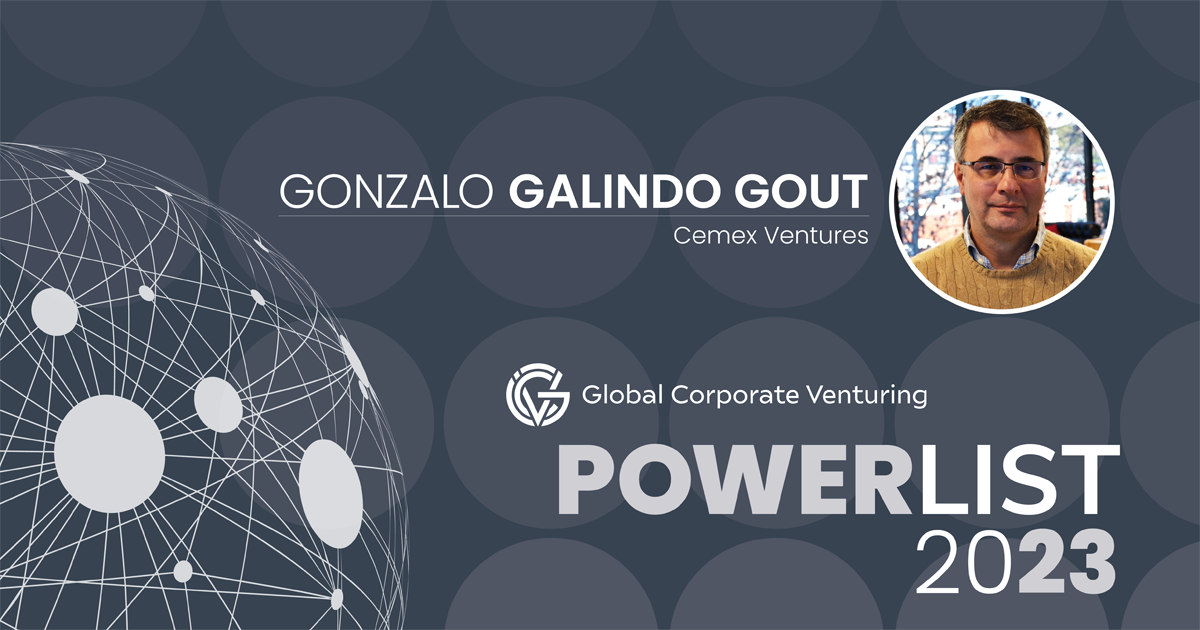 Gonzalo Galindo Gout has been head of Cemex Ventures, the corporate venture capital and open innovation arm of Mexico-based construction business Cemex, since it was launched in 2017. The unit focuses on four key investment areas: green construction, construction supply chain, enhance productivity and the future of construction.
Cemex Ventures invests in construction technology-focused disruptive startups that can provide answers to real daily-basis problems happening in the construction value chain. Apart from making investments, the unit also helps early-stage companies that need support in their market growth process through pilots, research and development testing activities, or by giving them access to its network of partners including other investors, VCs, accelerators, investment funds, clients, suppliers and academia. Cemex Ventures has also launched a number of in-house incubated solutions to attend to the specific needs of the core business.
In 2017, Cemex Ventures launched the Construction Startup Competition, a mechanism for startups to bring their solutions to a global stage and benefit from the relationships formed with the Cemex Ventures ecosystem and other outstanding startups. Startups from 80 countries have participated to date.
Among the unit's recent investments are StructShare, an order-management app; clean energy startup WtEnergy; Cobod, a global leader in construction-grade 3D printers; and ObraLink, a construction technology developer. It has a portfolio of more than 20 businesses. Galindo Gout worked at McKinsey as a management consultant before joining Cemex.
---