Anthony Lin, corporate VP and managing partner of Intel Ventures, is one of the 100 leading corporate venturing professionals in our Powerlist this year.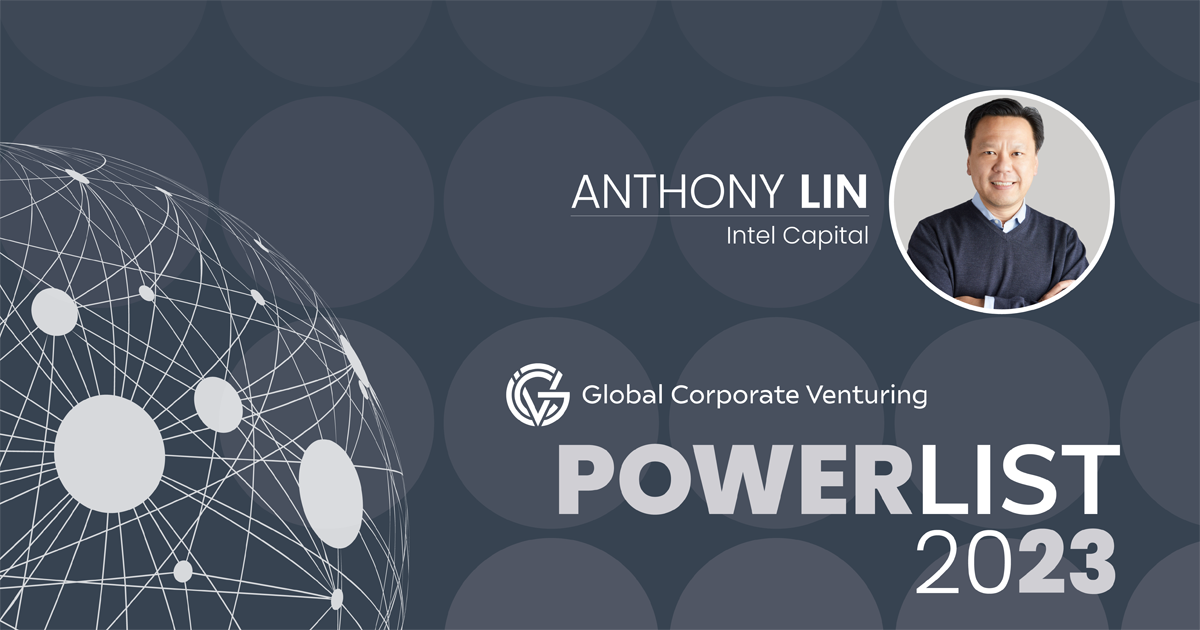 Anthony Lin took the role as head of Intel Capital, the corporate venturing arm of chipmaker Intel, following Wendell Brooks' departure in mid-2020. Lin, who has been with the company since 2008, was previously in charge of mergers and acquisitions (MA) and international investing.
Since Intel Capital was founded in 1991, it has made more than 1,500 investments in businesses around the world, as well as more than 450 exits, either through IPO or M&A transactions.
Intel Capital invests in innovative technology startups and companies globally and helps portfolio companies leverage the corporate's resources. Over the past 12 months, the unit has been involved as lead investor on a number of deals including a $23m series A round for Oxos Medical, a developer of medical imaging devices; a $20m series A raise for personalised drug treatment platform MDI Health; and the $15m series A round for Moderne, a computer code-remediation specialist.
In February 2022 the unit launched a $1bn investment fund with its semiconductor fabrication business, Intel Foundry Services, to foster an innovation ecosystem surrounding fab technology. The fund will back early-stage developers of foundry-related technologies with the potential to help reduce the time to market for Intel Foundry Services' customers, covering areas such as intellectual property, software, innovative semiconductor architectures and advanced packaging.
Before joining Intel, Lin worked for 12 years in corporate finance, M&A and private equity roles at Bank of America Securities, ASAT, Merrill Lynch and PaineWebber.
---