Luís Manuel, executive director of EDP Ventures, is one of the 100 leading corporate venturing professionals in our Powerlist this year.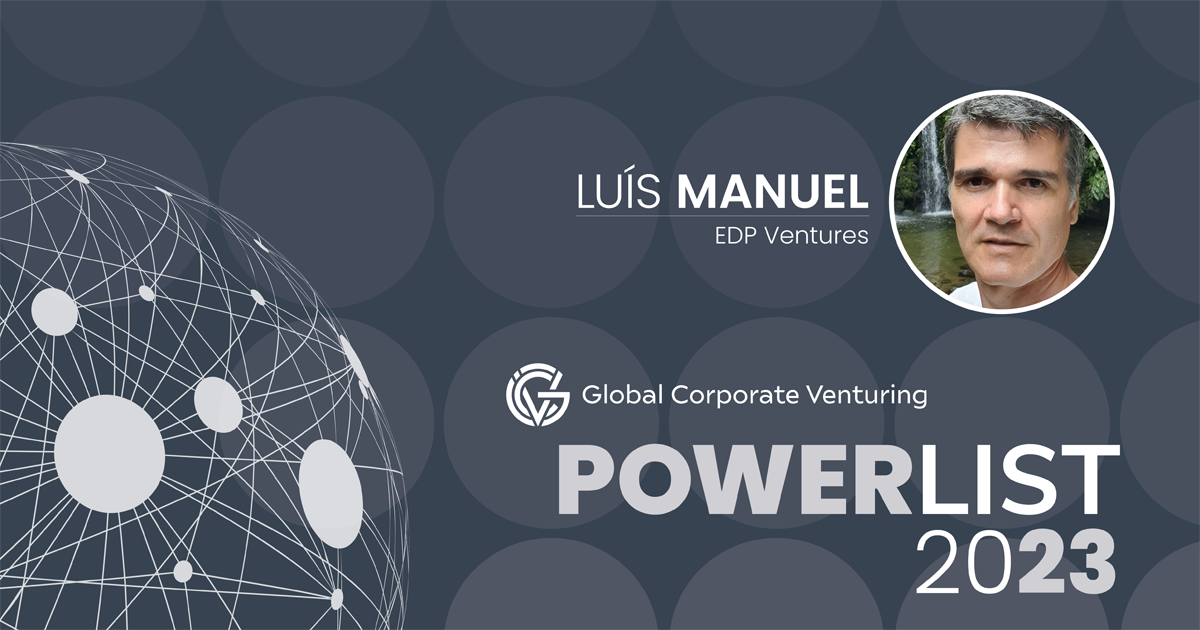 Luís Manuel has run EDP Ventures, the corporate venturing unit of Portugal-based energy company EDP, as executive director since 2008.
EDP Ventures invests in early-stage tech startups, which are working in the energy sector and are capable of "impacting the lives of millions of people". The unit says it "supports and stimulates the open innovation process in the energy sector, challenging our own business units to continually look for bold solutions". It backs companies in areas ranging from green hydrogen and decarbonisation to mobility and renewable power storage technology.
Among EDP Ventures' recent investments are a lead role in the €4m series A round for APlanet, a Spain-based developer of technology services focused on sustainability, and participation in the £9.2m venture round for Mixergy, a UK-headquartered renewable power company. The unit also joined the €13m series A round for HySiLabs, a firm which has developed a zero-emissions liquid fuel.
EDP Ventures is just one part of a suite of innovation tools that come under Manuel's remit of EDP Innovation. He is also responsible for the EDP Starter business incubation programme, the Free Electrons accelerator partnership and EDP's open innovation programme, as well as running labs and prototyping centres that allow collaboration with the wider community.
Before joining EDP, he worked at Explorer Investments, one of the largest private equity firms in Portugal, as well as for oil and gas company Galp Energia. Earlier in his career, he worked at Espírito Santo Investment in the project finance advisory and corporate finance departments.
---