Kei Onishi, CEO and managing director of Yamaha Motor Ventures, is one of the 100 leading corporate venturing professionals in our Powerlist this year.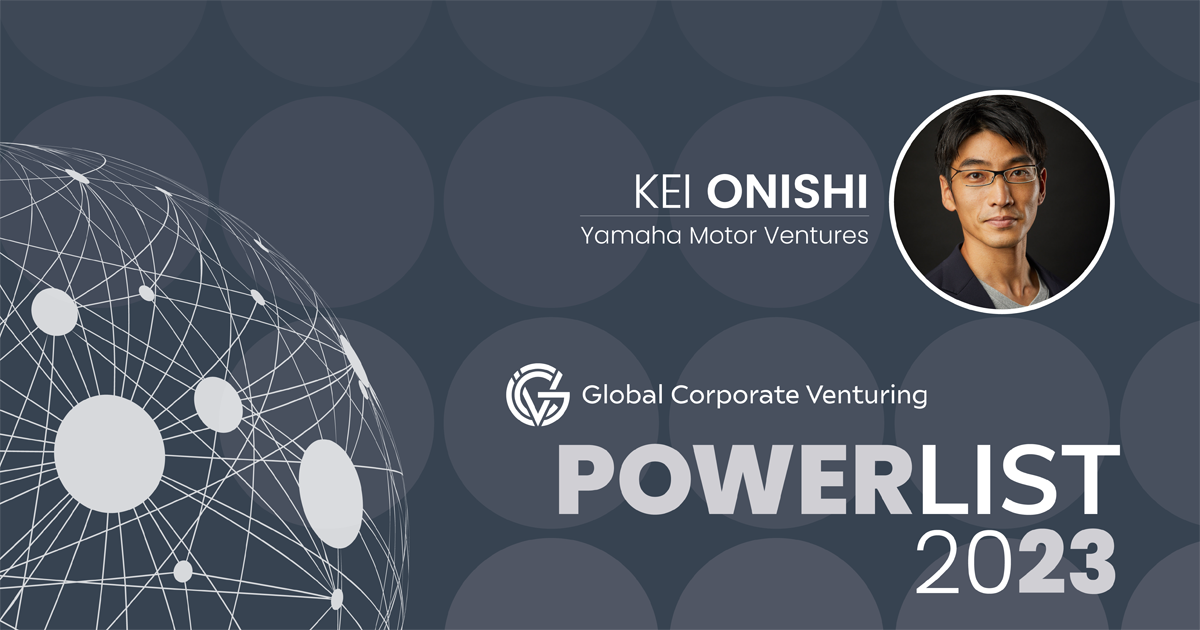 Yamaha Motor Ventures (YMV), the corporate venturing unit of Japan-based industrials conglomerate Yamaha Motor, made two large structural changes to its leadership team at the start of 2022.
Following almost two years as CEO, Jim Aota became chairman of the unit. At the same time, it was announced that Kei Onishi had been promoted to replace Aota as CEO and managing director. Onishi was previously involved in developing and implementing the company-wide digital transformation strategy, as he was well-connected with multiple business units. He said the investment unit's focus was increasingly on sustainability and working to help the parent company transform itself and develop new businesses.
The unit's initial Exploratory Fund was launched with $100m in 2018. In June 2022, it added another vehicle to its repertoire with the launch of its $100m Yamaha Motor Sustainability Fund. It has an early-stage focus and a longer investment horizon. In March this year, the unit announced its $100m Exploratory Fund II, which will explore areas such as transportation, robotics, data and artificial intelligence, financial and insurance technology, and digital health and wellness.
Its most recent deals include a role in the additional $15m series A round for Andes, a developer of microbial technology to accelerate crop growth and carbon capture, and participation in the venture round for an innovator in intelligent safeguarding for industrial robot firm Veo Robotics. Other portfolio companies include factory automation unit Rios and Momnt, an embedded lending solution provider.
---