Søren Møller, managing investment director of Novo Seeds, is one of the 100 leading corporate venturing professionals in our Powerlist this year.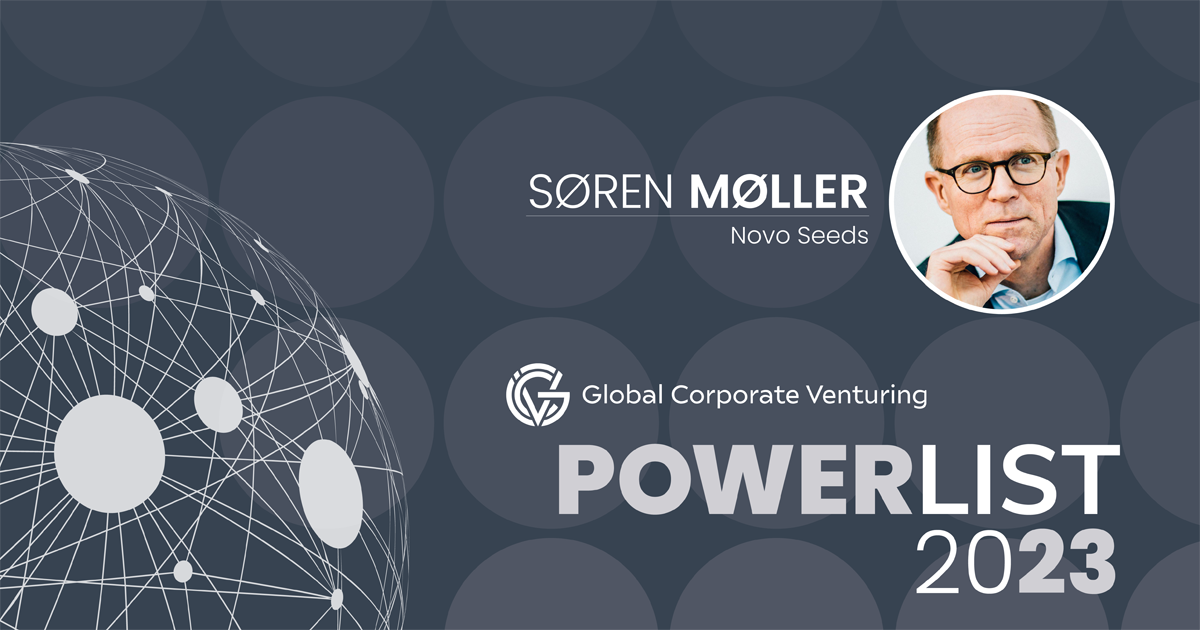 Søren Møller joined pharmaceutical firm Novo in 2011 as managing investment director of its early-stage corporate venture capital arm, Novo Seeds.
Novo is the fully-owned shareholding subsidiary of the Novo Nordisk Foundation, which was founded in 1923 with corporate interests. Apart from Novo Seeds, Novo also has a venture capital to development-stage fund called Novo Ventures.
Novo Seeds focuses on life sciences technology developers. The unit incubates and backs entrepreneurs through pre-seed grants or equity finance.
The unit had two exits in 2022: Syndesi Therapeutics was acquired by AbbVie for up to $1bn, while BioPhero was bought by FMC Corporation for $200m. Its recent investments include Engimmune Therapeutics, a developer of T-cell based therapeutics, and ophthalmic disease specialist Breye Therapeutics.
Commenting on the unit's performance in 2022, Møller said: "We are in a golden era of innovation. We remain dedicated to company creation and early-stage investment as we continue to see an increasing number of exciting investment opportunities, and we do not see it slowing down. In 2022, we accelerated our company building with an expert-run lab that de-risks and validates discoveries before they are assembled into biotech startups."
Before joining Novo Seeds, Møller was a global manager of bioinformatics at biotechnology producer Novozymes. Prior to that, he was vice president of research and development at RNA research firm Exiqon, which went public and was eventually acquired by medical diagnostics technology provider Qiagen in 2016.
---