Paul Asel, co-founder and managing partner of NGP Capital, is one of the 100 leading corporate venturing professionals on our Powerlist this year.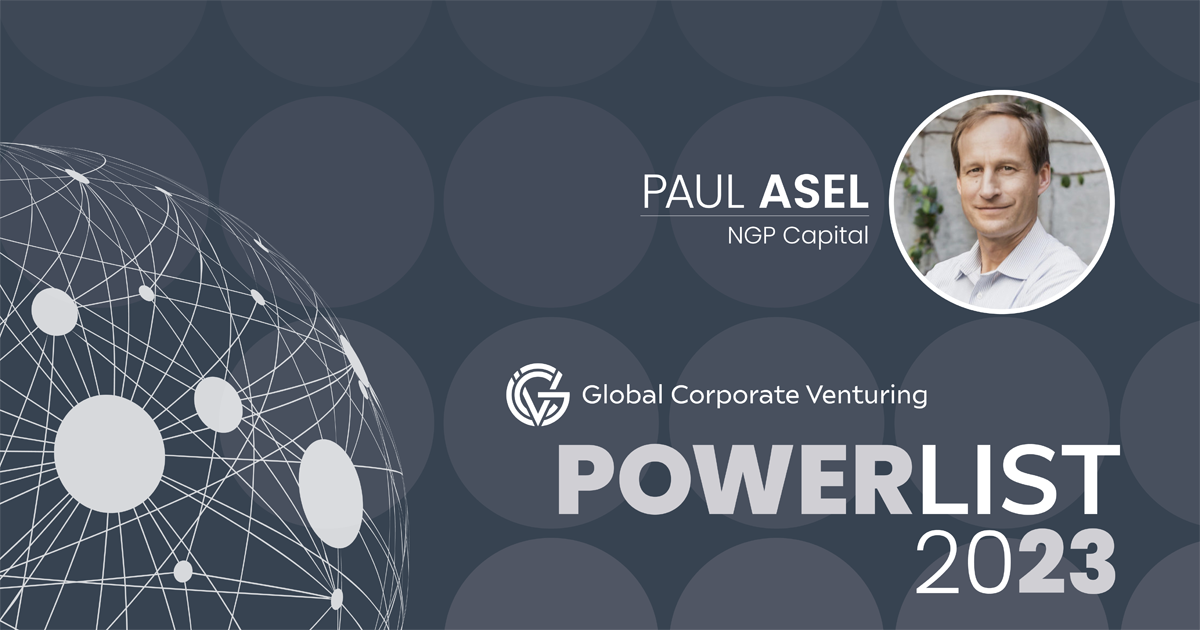 When Paul Asel co-founded NGP Capital, the venture capital firm backed by Nokia, in 2005, Nokia was by far the most dominant handset maker in the market and the whole telecoms sector looked very different from how it is today.
Just two years later in 2007, as NGP closed its second investment fund, a period of profound change began: Apple's iPhone debuted in June that year starting a process that would see Nokia's handset market recede rapidly.
The close relationship between Nokia and NGP was tested by these changes. Around 85% of the startups that NGP's second fund invested in started with partnerships with a Nokia business unit. However, as Nokia sold off its flagship handset business and switched its focus to mobile networking, this strategic alignment changed. By 2016 only 10% of the portfolio was relevant to the restructured Nokia business.
Yet out of challenging circumstances, the $250m fund delivered top quartile results, creating six unicorns and seven public companies from its 28 investments. Some of its biggest successes included the IPO of Pubmatic, an advertising software company that listed on Nasdaq with a first-day valuation of more than $1.4bn in 2020. NGP Capital was also an investor in Deliveroo, the food delivery business that was valued at £7.6bn when it listed on the London Stock Exchange in 2021.
As well as bringing in the financial returns, NGP was also instrumental in being an early-warning signal to Nokia, says Asel, alerting the company, for example, to the shift to Android phones, and helping to broker deals in China, which remained a strong market for Nokia longer than many other regions.
Asel believes that corporate investing must be both strategic and financial. "Our 'financial-first-but-not-financial-only' strategy has stood the test of time amid significant corporate change. This strategy recognises that startups must do well to do good: they must perform well financially to have a material strategic impact," he says.
Nokia has continued to back new funds for NGP, most recently a $400m commitment in 2022 which brought the fi rm's total assets under management to $1.6bn. The 29-person team, with offices in Europe, Silicon Valley and China, continues to work closely with Nokia.
Its focus is investing in technologies that are bringing the physical and virtual worlds together: everything from mobile sensor to cloud services. NGP is also interested in technologies such as automated manufacturing, robotics and automated vehicles, which will be enabled by the arrival of 5G network connectivity.
Recent investments include leading the $65m series B funding round for Akeyless, a developer of software that helps keep corporate data secret. It also backed the $40m fundraising for Shippeo, a French software-as-a-service company that helps companies manage their supply chains.
"We believe NGP V promises to be a good vintage as valuations improve much as they had for NGP II in 2007. This is a great time to start new businesses as entrepreneurs can focus on building companies with lower capital requirements, less dilution and fewer me- too competitors," says Asel.
Asel has more than 25 years of experience in startup investing. Before co-founding NGP Capital, he led technology investments in Southeast Asia for the International Finance Corporation.
Before that, he was a partner at investment firm Telos Venture Partners, headed M&A at Cadence Design Systems, a design automation company, and worked in wealth management at Merrill Lynch. Asel holds an MBA from Stanford University, as well as a degree from Dartmouth College.
---