Kitty Agarwal, partner at Info Edge Ventures, is one of the 100 leading corporate venturing professionals in our Powerlist this year.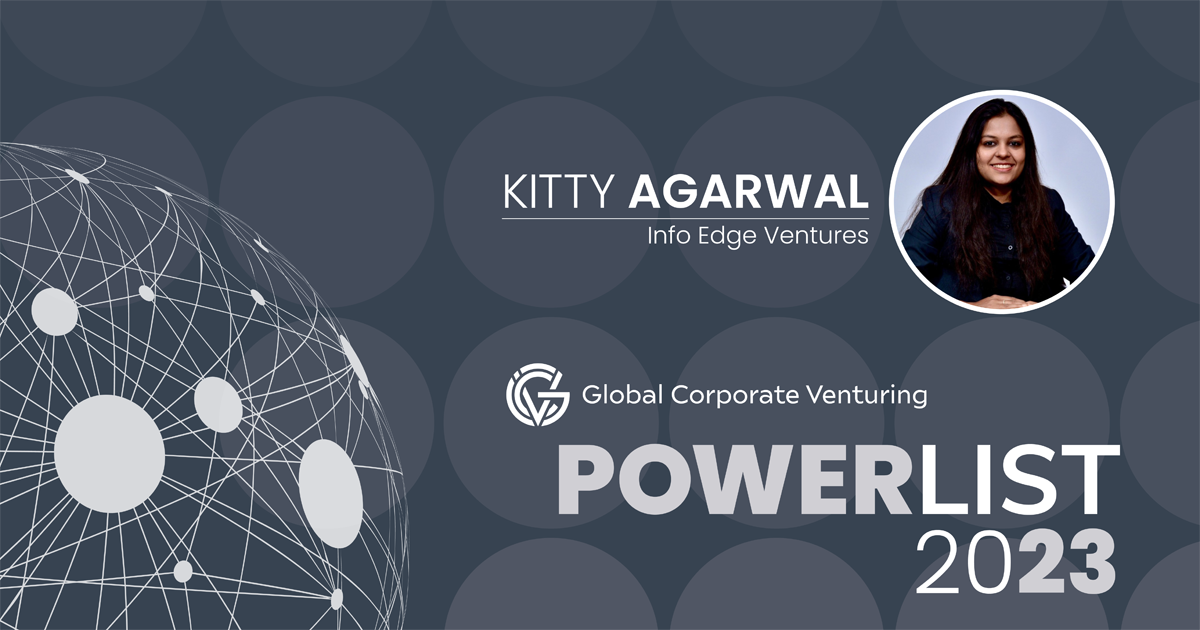 Kitty Agarwal is a partner at Info Edge Ventures, a corporate venture capital arm launched by Info Edge, in early 2020. As part of her role, Agarwal leads the unit's investments in early-stage consumer technology companies, primarily focusing on seed and series A-stage deals.
The unit is backed by Singaporean sovereign wealth fund Temasek and runs three funds: Info Edge Venture Fund, Info Edge Capital and Capital 2B.
Info Edge committed an initial investment of Rs 1bn ($14m) in January 2020. The CVC fund, called Info Edge Venture Fund (IEVF), raised an additional Rs 3.8bn for its first fund in December 2020, with Temasek as the primary investor. IEVF is focused on backing early-stage rounds for consumer technology startups, which complements Info Edge's existing businesses.
In recent months, Info Edge has invested in companies such as pet care products and services provider Sploot, agricultural yield data software provider Gramophone and online chemical marketplace Elchemy.
Info Edge also scored an exit in March 2023 when social commerce platform Bulbulive Shopping Network was acquired by The Good Glamm Group for an undisclosed amount.
Before joining Info Edge Ventures, Agarwal served in various capacities at Info Edge, including as associate VP for two years from 2016 and head of corporate development for a year. During this time, she oversaw investments in companies such as Zomato, Canvera Digital Technologies, ETechAces, Happily Unmarried (Ustraa) and Meritnation (Applect Learning Systems). Since joining the firm, Agarwal has played an important role in driving the company's involvement in the Indian startup ecosystem.
---