Bernhard Mohr, global head of Evonik Venture Capital, is one of the 100 leading corporate venturing professionals in our Powerlist this year.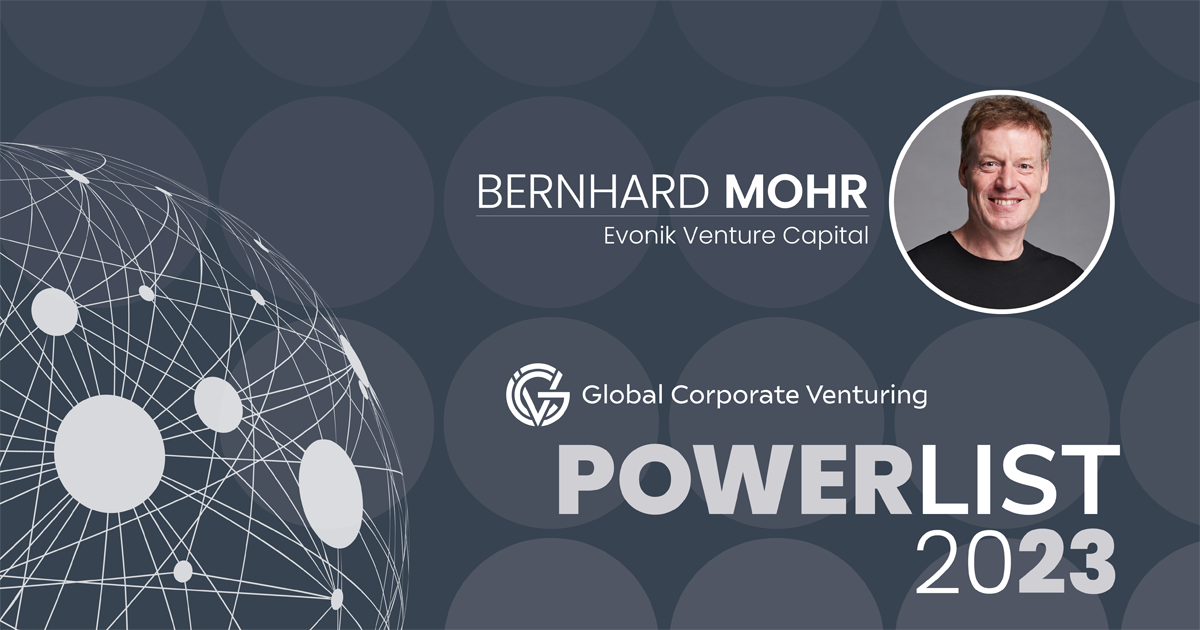 Bernhard Mohr joined Germany-listed speciality chemicals provider Evonik Industries in 2012 to set up the corporate venture capital unit, having spent more than two decades in the chemicals and venture capital industries.
With a fund size of €400m, Evonik Venture Capital (EVC) has made more than 50 investments since inception, both direct and fund investments. The scope ranges from early-stage to growth-stage with an investment volume of up to €15m per company. The unit invests in technology leaders in the fields of nutrition and care, smart materials and speciality additives, as well as digital technologies. Mid 2022, EVC launched its €150m Sustainability Tech Fund, which invests in technologies that achieve CO2 mitigation by reducing and removing emissions and that foster carbon sequestration.
Among the unit's recent deals are the participation in the series C round for Allay Therapeutics, a San Francisco-based developer of analgesic products that transform pain management, and the investment in the series C round for Chinese SuperC, a technological leader in graphene materials that increases the range, robustness and charging speed of batteries.
In November 2022, EVC closed its first Japanese investment, providing an undisclosed sum for venture capital firm Global Brain's Fund VIII, which invests in disruptive technologies in biotechnology, food and agriculture, cleantech, new materials and deeptech. "The investment in Global Brain strengthens our footprint in the Asia Pacific region – Japan is a highly innovative country with a well-developed chemical industry, an interesting research landscape and a flourishing startup scene," says Mohr.
---