Edgar Hardless, CEO of SingTel Innov8, is one of the 100 leading corporate venturing professionals in our Powerlist this year.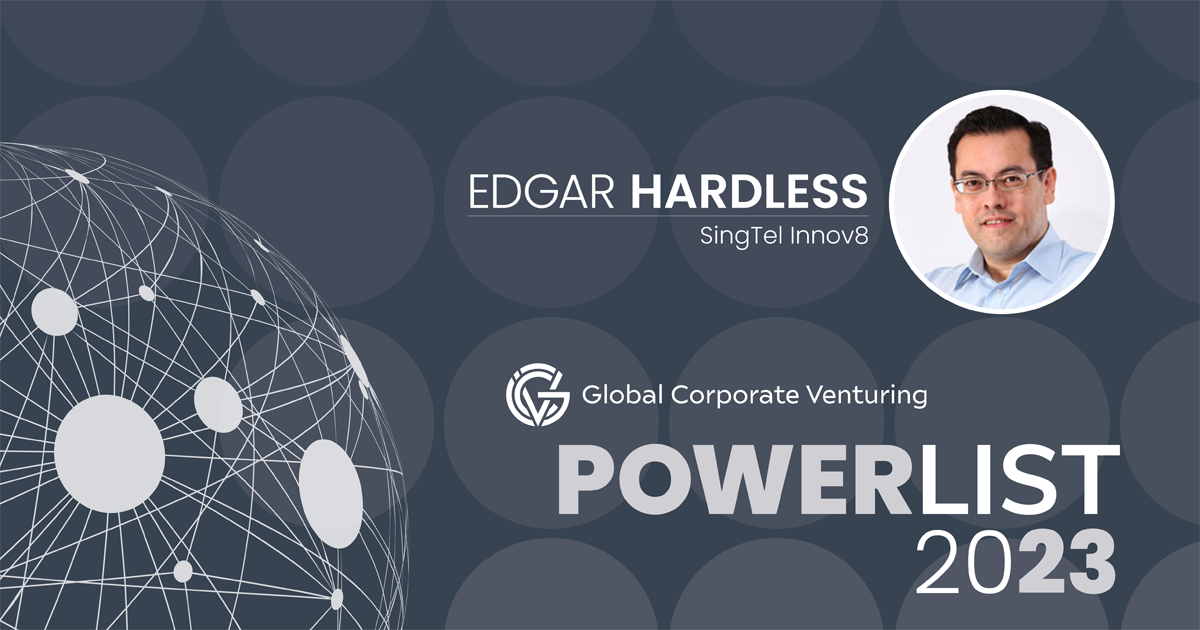 Edgar Hardless has been CEO of SingTel Innov8, the corporate venturing unit of the Singapore-based telecoms company, for more than a decade. SingTel Innov8 was set up with a S$200m ($150m) fund in 2010, subsequently increased to $250m and then $350m in August 2022.
At the time of the latest capital injection, Hardless said: "SingTel Innov8 is empowered to move quickly to capture investment opportunities in the fast-paced venture market. Our mandate is flexible, allowing us to invest in both early and growth-stage companies. This additional funding and our proven approach will help drive further investment deal flow and greater collaboration with the startup ecosystem, unlocking more value for both the group and our portfolio companies."
SingTel Innov8's areas of interest include 5G, artificial intelligence, cybersecurity, the digital economy, sustainability and emerging technologies. It also seeks to form partnerships between portfolio companies and SingTel's business units across the Asia-Pacific region, which include Optus, Airtel and Telkomsel.
Among the unit's recent investments are roles as lead investor in two seed rounds, for Ferrum Health, developer of an AI-based patient safety platform for health systems, and sustainability software firm Handprint. SingTel Innov8 also backed PrivyID, a document management company, in its $48m series C round.
Hardless stepped up to the CEO role from his position as vice president of strategic investments, held since 2008, and an earlier role held for two years as head of SingTel's first open innovation unit, focused on identifying emerging technologies
---