Abhijit Ganguly, managing director of Goodyear Ventures, is one of the 100 leading corporate venturing professionals in our Powerlist this year.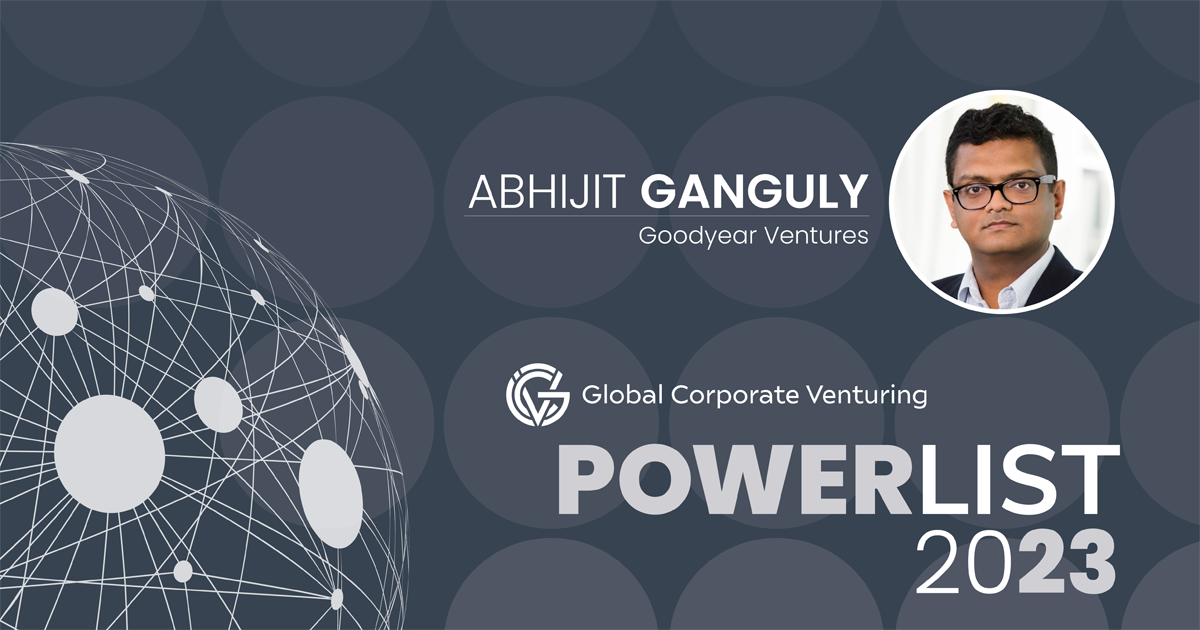 Abhijit Ganguly is managing director of Goodyear Ventures, the corporate venturing unit set up by global tyre manufacturer Goodyear. He is responsible for leading the venture fund.
At the time of launch, Goodyear's CEO Richard Kramer said: "Goodyear is a technology-driven mobility company that seeks out and partners with other mobility thought leaders ranging from small startups to proven business models. Goodyear Ventures will take this effort to the next level to engage and shape how people move in the future."
In his past roles, Abhijit led Goodyear's Corporate Incubator, focusing on IoT-enabled solutions businesses. Before joining Goodyear, Ganguly was responsible for driving growth initiatives in West Africa and Canada for a manufacturing company.
Goodyear Ventures' most significant exit is the IPO of portfolio company TuSimple, a San Diego-based developer of self-driving trucks, which was valued at $8.5bn when it went public on the Nasdaq exchange in 2021.
Among its recent investments are a role in the $30m series C round for Get Spiffy, a digitally powered mobile car care company, and participation in the $25m series B raise by India- based electric vehicle last-mile delivery company Zypp Electric. Goodyear Ventures also joined the
$5m seed round for advanced driver assistance system training company Ottometric and the $31m series C raise for Helm.ai, a developer of AI technology for autonomous driving systems. He has an MBA from the Tuck School of Business at Dartmouth. He co-authored two articles on business model innovation and received the 2015 Maurice Holland Award for his contributions in the field of business model Innovation.
---