Scott Darling, president of Dell Technologies Capital, is one of the 100 leading corporate venturing professionals in our Powerlist this year.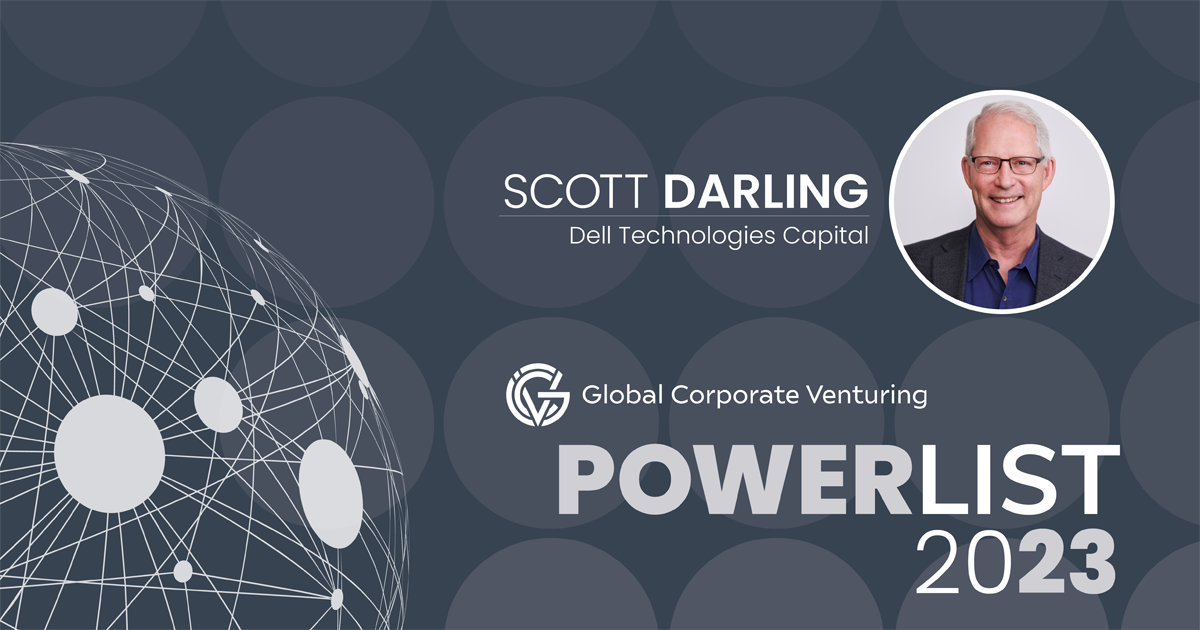 Scott Darling has led Dell Technologies Capital, the corporate development and venture capital arm of Dell Technologies, since September 2016. The venture team pursues new and emerging enterprise technologies investments at a pace of approximately $200m per year.
Recent investments by the unit include taking part in the $44m series A funding round for cyber security startup Halcyon, and putting a large injection of cash into the
$27m seed funding round for Israeli startup Quantum Source, which is aiming to develop a commercially viable photonic quantum computer with millions of qubits.
Other investments include jointly leading the $7m seed funding round for Distyl AI, a California-based company that turns large language models into products that large companies can use.
Darling's investment portfolio with Dell Technologies Capital includes current portfolio companies Exotec and a stealth Risc-V concern. Exited portfolio companies include DocuSign and Zscaler, where he serves on the board of directors.
Before Dell, Darling was president of EMC corporate development and ventures from March 2012, having joined the company after a five-year stint at venture capital firm Frazier Technology Ventures. EMC was merged into Dell in a $67bn deal in 2016, after which Darling took up his current role.
Darling's corporate venturing and technology roots stretch back further, having originally joined chip maker Intel, which primarily powered Dell's personal computers, in 1990. Darling switched from marketing to Intel Capital in 2000 before leaving for Frazier in 2007.
---