Stéphane Longuet, managing director of Convivialité Ventures, is one of the 100 leading corporate venturing professionals in our Powerlist this year.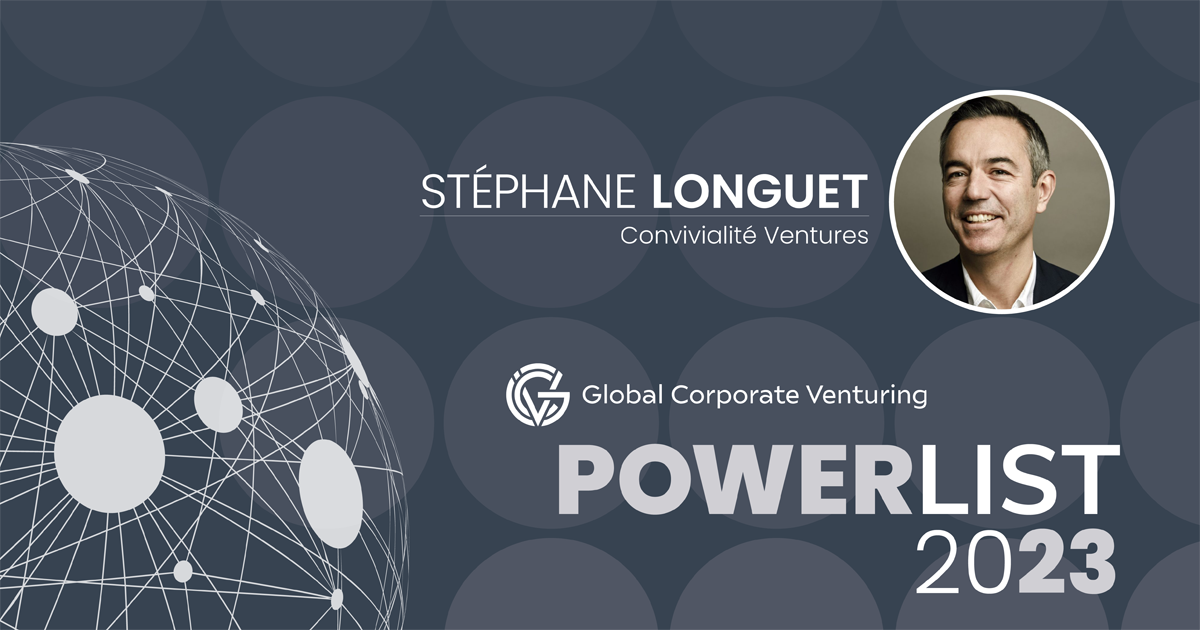 Stéphane Longuet is the co-founder and managing director of Convivialité Ventures, the US-based corporate venture capital arm of Pernod Ricard, a France-headquartered liqueur group.
With a team of 10 based in San Francisco, Shanghai, Mumbai and Paris, Convivialité Ventures is also exploring investment opportunities in Southeast Asia, in addition to its existing investments in the US, China, India, Europe, the Middle East and Africa. The CVC unit has invested in household names such as Glovo, Fever and Zola.
Longuet has been with Pernod Ricard for two decades and has helped grow various drinks brands. Before leading Convivialité Ventures, he was the managing director of challenger brands at The Absolut Company and led the integration of Absolut into Pernod Ricard. His team is now expanding its investment thesis to include more B2B topics such as sales and marketing, sustainability and responsibility.
Longuet sees CVCs as playing the VC game while investing, meaning they should have the same rights as everyone and be good and easy co-investors with VCs. He advises not to force a partnership but to adapt the partnership to the startup's maturity, making it the most beneficial for both the startup and the corporate.
Longuet was tasked with creating the new CVC activity for Pernod Ricard in San Francisco in 2017, investing in B2C startups in the conviviality space. He started by crafting a strategy that could lead to a long-term return on investment, both financially and strategically. Today, Convivialité Ventures continues to build on this strategy, as it expands its investment portfolio to include more B2B startups and increase its fund size.
---