Brian Kuwahara, senior director at Visa Ventures, is one of the 100 leading corporate venturing professionals in our Powerlist this year.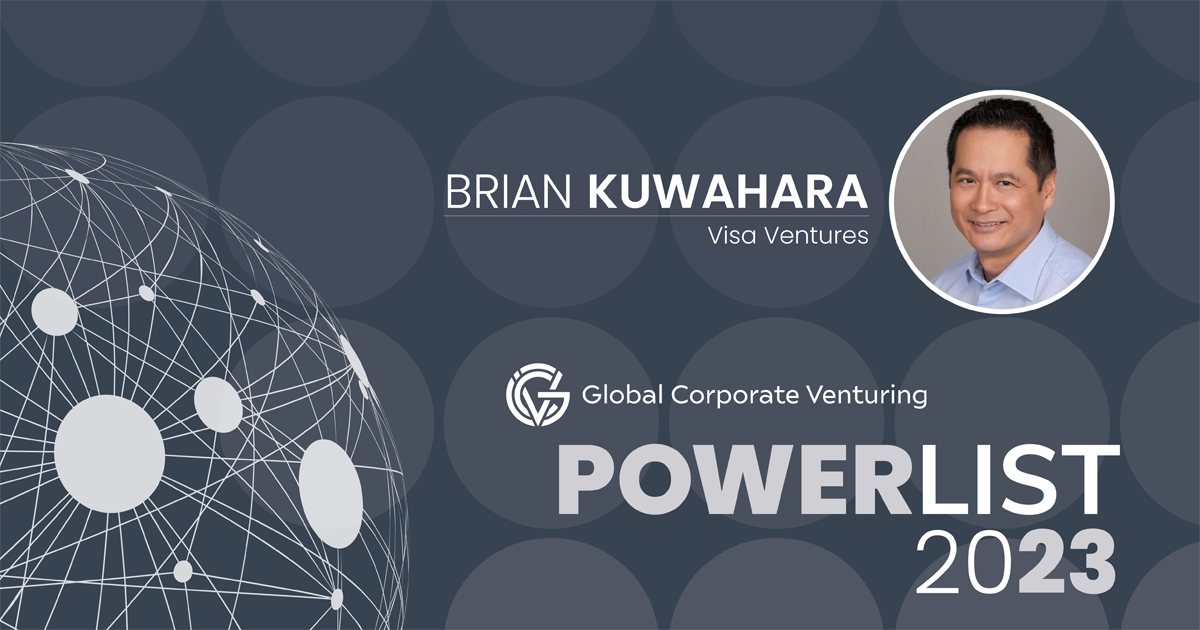 Brian Kuwahara was appointed senior director at Visa Ventures, the corporate venturing arm of global payments company Visa, in 2014, having previously spent eight years as the firm's head of technology strategy.
Visa Ventures has a global focus and partners with innovative payments, fintech and technology companies to identify investment opportunities that will give its parent company access to disruptive technologies and emerging themes in the payments sector.
Among the unit's investments are a role in the $19m series A round for Florida-based fintech firm NovoPayment. It has also made investments in a number of current or former portfolio companies, including GoodData, a business-insight software platform, compliance infrastructure firm Very Good Security and Hive, a provider of AI solutions for understanding web-based content.
More recently, Visa took part in a $45m series B round for Moov, a startup providing digital wallet and payment technology tools to developers. Visa and Moov partnered up last year to connect the startup with the payment processor's network.
As Visa's head of technology strategy, Kuwahara was responsible for developing the company's approach to innovation, while also helping to integrate acquisitions such as CyberSource, Playspan, Fundamo, GPNet and TrialPay. Between 2014 and 2017, Kuwahara retained responsibility for Visa's emerging technologies operations alongside his role at Visa Ventures. Before joining Visa, Kuwahara spent more than a decade as a partner at consultant Accenture, specialising in payments, banking and insurance.
---