David Krane, CEO and managing partner of GV, is one of the 100 leading corporate venturing professionals in our Powerlist this year.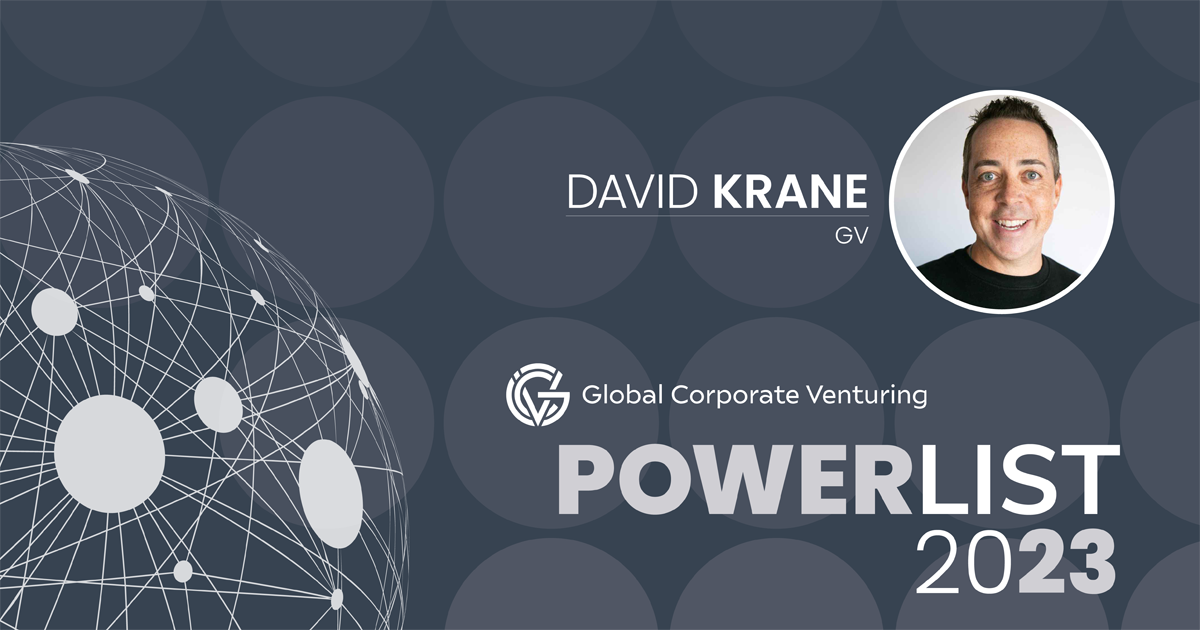 David Krane is chief executive and managing partner of GV, US-based technology conglomerate Alphabet's early-stage corporate venturing subsidiary. He manages the fund's activities worldwide.
Krane is responsible for GV backing a number of high-profile businesses that have led to successful exits. These include ride-sharing provider Uber, smart home device maker Nest, and coffee roaster and retailer Blue Bottle Coffee. Other notable exits include a $3.5bn reverse merger for genetic testing service 23andMe in early 2021, and a deal that saw Illumina acquire Grail, a cancer-testing specialist valued at more than $7bn, later the same year.
Today, the unit – formerly known as Google Ventures – has more than $8bn in assets under management and around 400 active portfolio companies. So far in 2023, GV has taken part in a number of deals including a role in the $15m series A round for security automation platform Push Security and a lead role in the $42m series C raise for Clever Care Health Plan, a health insurance specialist.
GV appointed Krane a general partner in 2010, shortly after the unit was created. He became managing partner four years later. Krane took up the joint managing partner and CEO roles in 2016 after Bill Maris, the unit's former head and co-founder, stepped down. Krane was originally hired by Google in 2000.
Before joining Google, Krane spent his time in both startups and public companies, having worked for consumer electronics producer Apple, mobile chipmaker Qualcomm, Four11, which is the predecessor of email service provider Yahoo Mail, and two cybersecurity technology developers.
---