John Somorjai, chief corporate development and investments officer at Salesforce, is one of the 100 leading corporate venturing professionals in our Powerlist this year.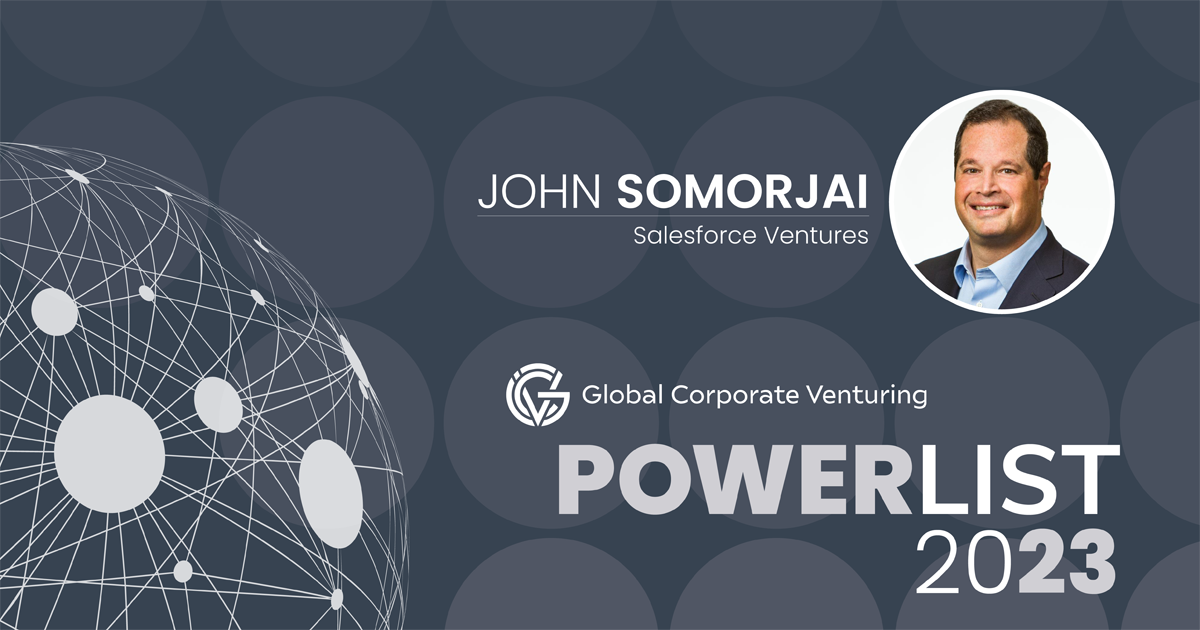 Salesforce Ventures, the global investment arm of US-based enterprise software producer Salesforce, is among the most active corporate venture capital units, according to GCV data.
Led by John Somorjai since 2014, the unit has invested more than $5bn and partnered with more than 400 enterprise technology companies since it was formed in 2009. These include Databricks, DocuSign, Hopin, nCino, Snowflake, Tanium, Twilio and Zoom. The firm has more than 100 acquisitions and 30 IPOs. A number of portfolio companies, including integration platform developer MuleSoft and digital transformation software producer Vlocity, have gone on to be acquired by the unit's parent company.
In March 2023, Salesforce Ventures launched a $250m generative AI fund. The announcement of the fund came as Salesforce unveiled the
latest version of its AI technology, Einstein GPT, which can be combined with large-language models such as ChatGPT to create personalised content for sales, marketing or code generation. The fund disclosed four investments at launch: AI safety and research provider Anthropic, natural language processing startup Cohere, decision-making tool developer Hearth.AI and You.com, which offers an AI-based search engine.
Somorjai was initially tasked with deploying the unit's $100m Salesforce1 Fund. He then brought in Matt Garratt, a GCV Rising Star 2016, to run what became Salesforce Ventures in October that year and it quickly grew. Somorjai previously worked in business development at both pay-per-call company Ingenio, which was acquired by AT&T, and Oracle Corporation.
---