Crispin Leick, managing director of EnBW New Ventures, is one of the 100 leading corporate venturing professionals in our Powerlist this year.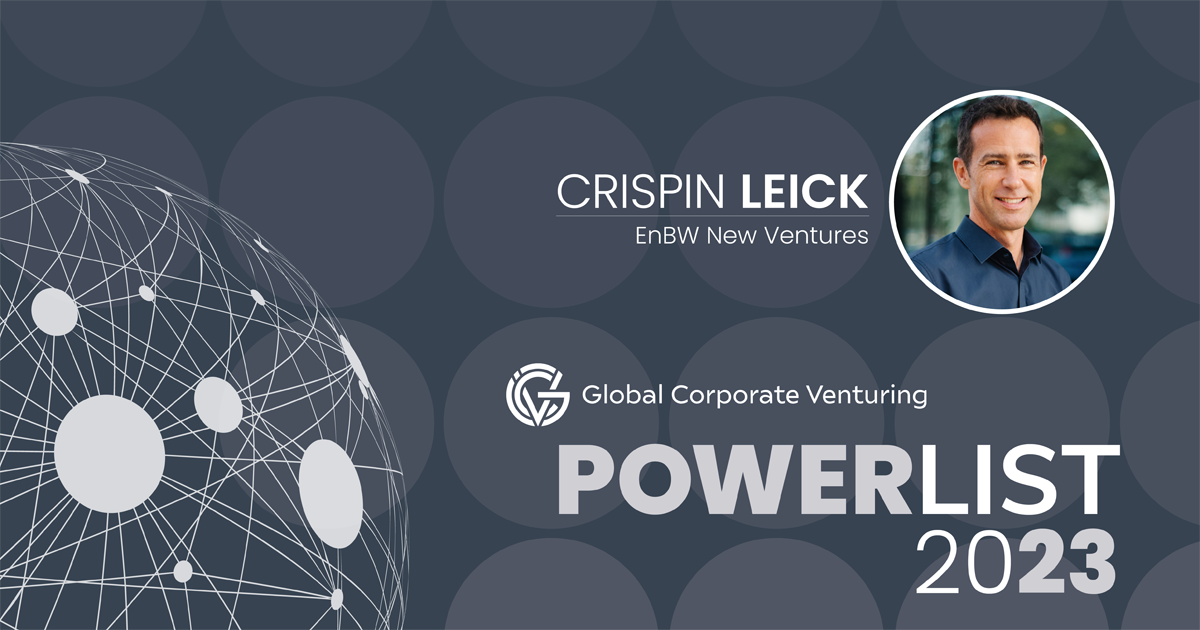 Crispin Leick has more than 15 years of experience in CVC and is the managing director of EnBW New Ventures (ENV), the $110m corporate venturing unit set up by Germany-headquartered infrastructure utility EnBW in 2016.
ENV is the second major fund Leick has helped to launch, having first raised $100m for RWE Innogy Venture Capital in early 2008 for Germany-based energy firm RWE's renewable energy subsidiary RWE Innogy. ENV invests in innovative, fast-growing companies which are driving energy, mobility and urban transformation through scalable business models.
Leick says: "Our aim is to act as an open innovation platform to support entrepreneurs in their endeavour to create game-changing companies."
The unit typically acts as the lead or co-investor on deals ranging in size from €1m to €10m.
Among ENV's recent investments are participation in the $8.5m venture round for Vivacity Labs, the transport technology scaleup transforming cities into smarter and more efficient places to live and work, and a lead role in the €10m series B round for Deepomatic, a visual automation platform that allows companies to enrich reporting and automate the quality control of their operations.
ENV also led on the €4m series A round for cloud communications platform babelforce. Other portfolio companies include Easelink, a developer of automated electric vehicle charging technology, and Holo-Light, a business driving augmented reality applications enabling the industrial metaverse. ENV had three exits in the past 24 months: Replex was bought by Cisco, Lumenaza was bought by financial investors, and DZ4 was entirely taken over by the EnBW corporate.
---