Gabriela Ruggieri, managing partner of Kamay Ventures, is one of the 100 leading corporate venturing professionals in our Powerlist this year.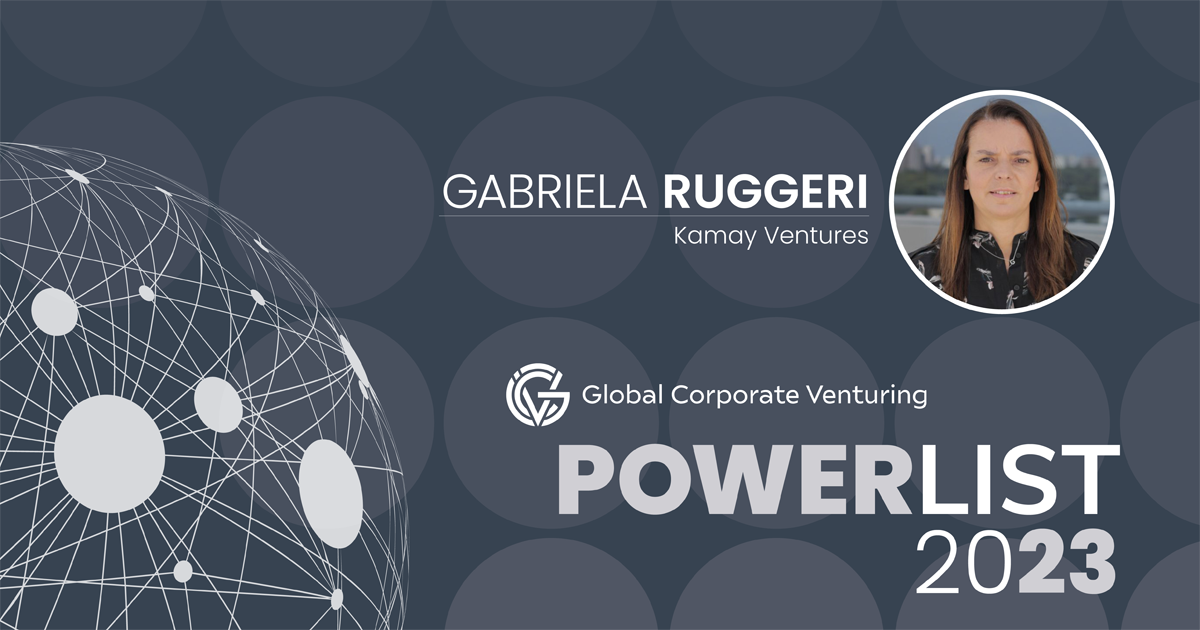 Gabriela Ruggeri joined Kamay Ventures, when it was founded in March 2019. The unit invests on behalf of Argentina-headquartered food, agribusiness and packaging conglomerate Arcor and beverage producer Coca-Cola's Argentine subsidiary, Coca-Cola Argentina.
She was previously business development director for UK-based publisher Daily Mail and General Trust International for Latin America. Ruggeri combines her role at Kamay with a managing partner position at Overboost.
The unit is run as a trust fund, operating from Buenos Aires, but investing in startups based in countries across Latin America. At the time of Kamay Ventures' launch, Arcor president Luis Pagani said: "Kamay Ventures will finance projects with a digital focus that intend to improve the lives of people through innovations in various sectors. The partnership's value for the entrepreneurs will be the support system – experts from the two corporates will act as mentors in areas such as marketing, sales, communication, human resources, logistics, administration and legal matters, thereby enhancing their projects at the regional level."
Kamay Ventures has 11 companies in its portfolio, including US recycling technology company Arqlite, which has raised $2.6m in funding, and the Mexico-based formal credit support platform Altscore, which has raised $1.9m with investment from Techstars Boulder Accelerator. Among its recent investments are a role in the seed round for restaurant technology provider Bacu and participation in the venture round for Kilimo, a water-management data business.
---