Shan Aggarwal, VP and head of corporate development at Coinbase Ventures, is one of the 100 leading corporate venturing professionals in our Powerlist this year.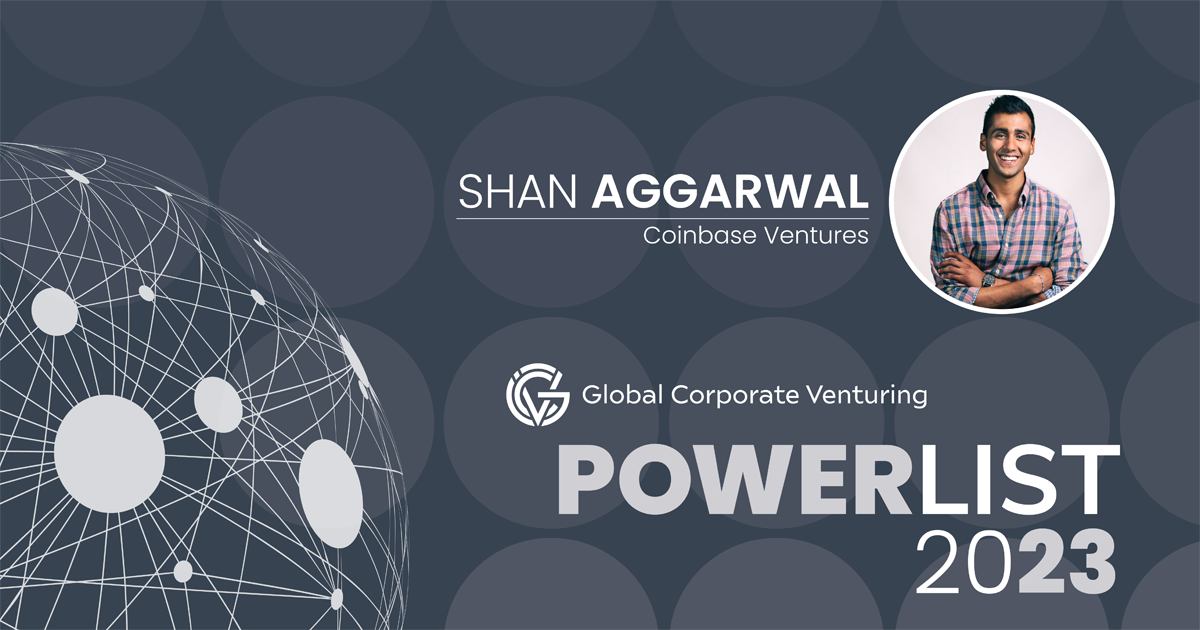 Shan Aggarwal heads up Coinbase Ventures, one of the most active corporate VC units by deal count. Over Aggarwal's five-year tenure, Coinbase Ventures has 339 active portfolio companies and 15 exits.
Coinbase Ventures invests in founders who share Coinbase's mission of creating more economic freedom for the world. In practice, this means the unit invests in crypto and web3 startups, covering everything from metaverse and non-fungible tokens (NFTs) to decentralised finance, gaming finance and developer tools.
Its portfolio includes NFT marketplace OpenSea, cryptocurrency tax service TaxBit, and FalconX, an institutional crypto trading platform. Since the beginning of this year, while other crypto CVCs have slowed down or disappeared entirely, Coinbase has continued to invest, funding companies such as trading
infrastructure platform Architect, and restaking protocol EigenLayer. Recent deals include backing decentralised exchange protocol Dolomite, cryptocurrency trading infrastructure company zkLink and decentralised finance protocol developer DFlow.
In addition to venture investments, Aggarwal has led Coinbase's global M&A efforts, including the acquisition of companies such as crypto brokerage Tagomi and crypto asset management company One River Digital. Prior to joining Coinbase, Aggarwal spent three years as an investor at Greycroft, focusing on mobile and internet-based startups across fintech and media. He previously helped found undergraduate-focused consulting firm Bruin Consulting, before heading to Bain & Company for a two-year stint as an associate consultant.