Arvind Purushotham, head of Citi Ventures, is one of the 100 leading corporate venturing professionals in our Powerlist this year.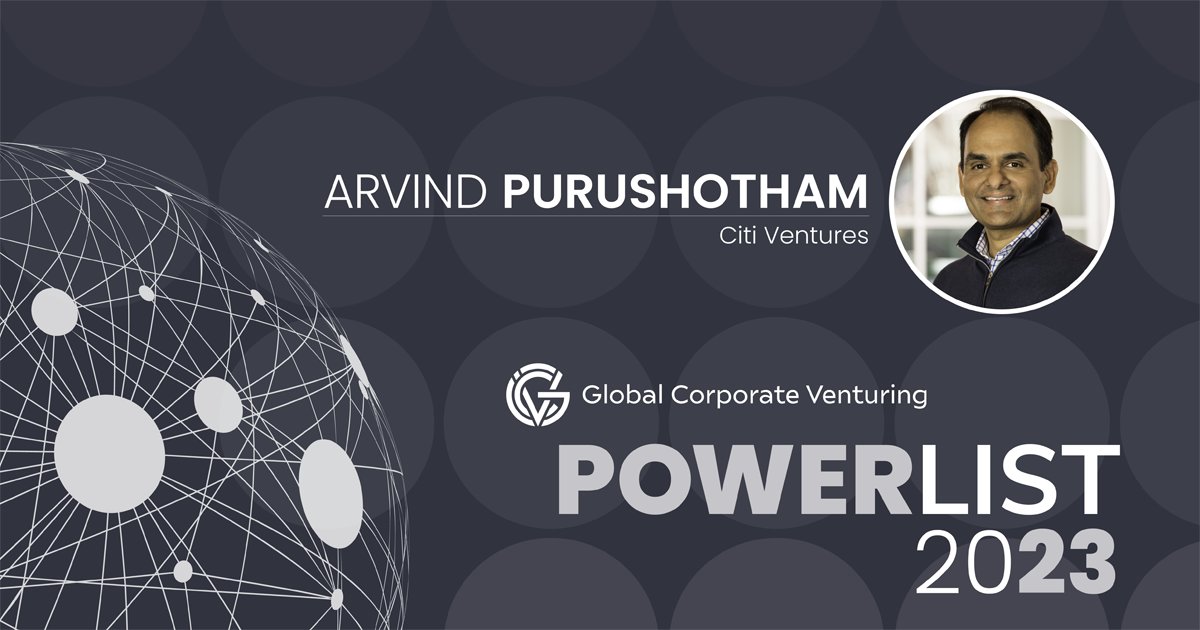 Arvind Purushotham leads the venture investing group at Citi Ventures, the corporate venture capital unit of financial services provider Citi, where he manages corporate venturing initiatives and invests in strategic deals.
Purushotham has been in his role since the start of 2011, during which time Citi Ventures has invested in more than 120 companies. In 2020, he helped the unit launch the Citi Impact Fund to back entrepreneurs in areas such as sustainability, workforce development, financial inclusion and social infrastructure. Notably, the fund has a mandate to back women and minority entrepreneurs.
Among the unit's biggest exits are payments solution provider Square, which had its IPO in 2015, and DocuSign, an information processing company which made its debut on the Nasdaq exchange in 2018. In April 2023, portfolio company GoHenry, a money-management service for young people, was acquired by Acorns in a deal thought to be worth at least $250m.
In the past year, Citi Ventures has backed the $20m series B round for Lexion, an AI-based contract management platform, the $33m series A raise for AI-powered financial planner Clerkie and the $51m series E round for InfluxData, an open-source database developer, among other investments.
Before joining Citi, Purushotham spent nearly a decade as managing director at venture capital firm Menlo Ventures. Previously, he was a design engineer and a programme manager at chipmaker Intel Corporation. Purushotham obtained a master of science in electrical engineering from Case Western Reserve University and an MBA from Harvard Business School.
---