Brad Robling, vice president of Lilly New Ventures, is one of the 100 leading corporate venturing professionals in our Powerlist this year.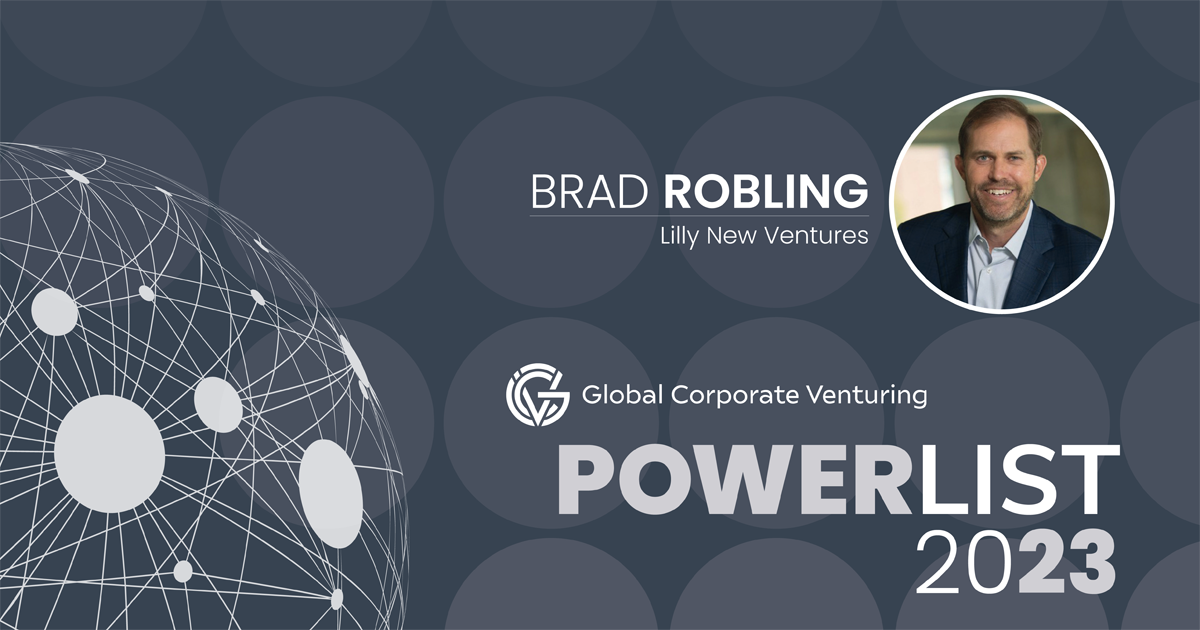 Brad Robling has been vice president of Lilly New Ventures, the corporate venturing unit of US-based pharmaceutical firm Eli Lilly, since July 2020. He previously worked as the company's head of corporate business development and investor relations.
Over the past two decades, Lilly New Ventures has been responsible – alongside its partner organisations Chorus and Lilly Gateway Labs – for committing more than $2bn to early-stage biotech businesses. Lilly's investment philosophy is to take "smart risks on bold science", with a remit that covers life science investments all over the world. The company boasts "a proven legacy of successfully funding, developing, and accelerating innovation to serve patients".
Lilly New Ventures' portfolio includes innovative companies covering core-therapeutic areas, as well as science and technologies outside Eli Lilly's core focus. Among its recent exits is the sale of US-based portfolio company Nimbus Therapeutics to Japanese pharmaceutical firm Takeda for an undisclosed sum.
Robling has a board position with Sitryx Therapeutics, which focuses on regulating cell metabolism to develop disease-modifying therapeutics. Lilly took a $10m stake in Sitryx in 2020, while also paying $50m for a five-year licensing deal for four of the company's drugs. Furthermore, he serves as a board observer on three other innovative companies.
Before joining Eli Lilly in 2012, Robling was director of corporate development at Applied Materials in Santa Clara, California. Prior to that role, he spent the first 10 years of his career at professional services firms Ernst & Young and Deloitte Consulting, as well as in leadership positions at two Silicon Valley startups.
---