Kent Helfrich, president of GM Ventures, is one of the 100 leading corporate venturing professionals in our Powerlist this year.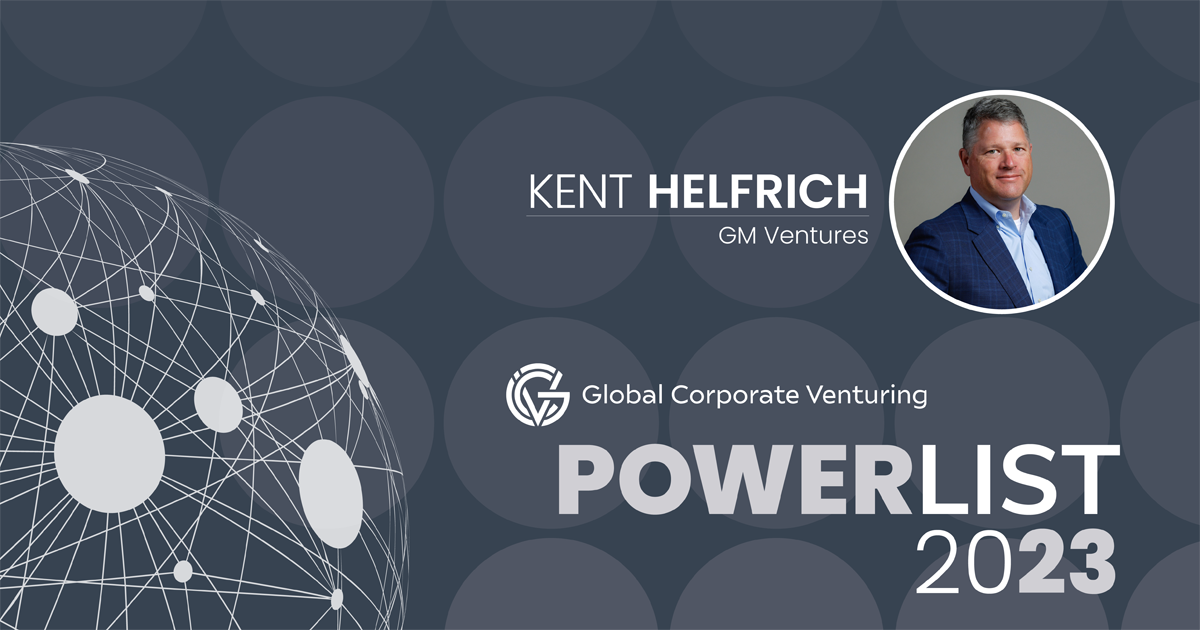 Kent Helfrich became executive VP and chief technology officer at US-based carmaker General Motors (GM), as well as president of its corporate venturing subsidiary, GM Ventures, in August 2021.
Helfrich replaced Matthew Tsien in these roles, following Tsien's retirement after 45 years with the company. At the time of his appointment, GM president Mark Reuss said: "With Kent's background and experience, he is uniquely positioned to help bring innovation and technology solutions into our vehicles, manufacturing facilities and operations."
Before taking on the role, Helfrich was GM's executive director of advanced technology and partnerships. He has also led GM's global electrification and battery systems team. GM Ventures partners and backs entrepreneurs working on mobility and automotive technologies that can be adapted by GM's cars, manufacturing plants and operational teams.
Helfrich says it is important to understand that motor manufacturing is as much about art as science. "It is a technology industry, a heavy industry, a durable goods industry, but it is all about how good you look in that car," he said. "It is still very much an art and design- led proposition. That leads us to have to invest in really awesome materials and display technologies, and methods of integrating the driver into the vehicle. That means GM Ventures has a lot of work to do."
Among the unit's recent deals are a participation in the $34m series C round for RapidDeploy, which develops a workflow solution for public safety services, and a lead role in a series A raise of undisclosed size for battery management firm Lithion Recycling.
---