Jeffery Smith, director of equity and venture capital at Bristol Myers Squibb, is one of the 100 leading corporate venturing professionals in our Powerlist this year.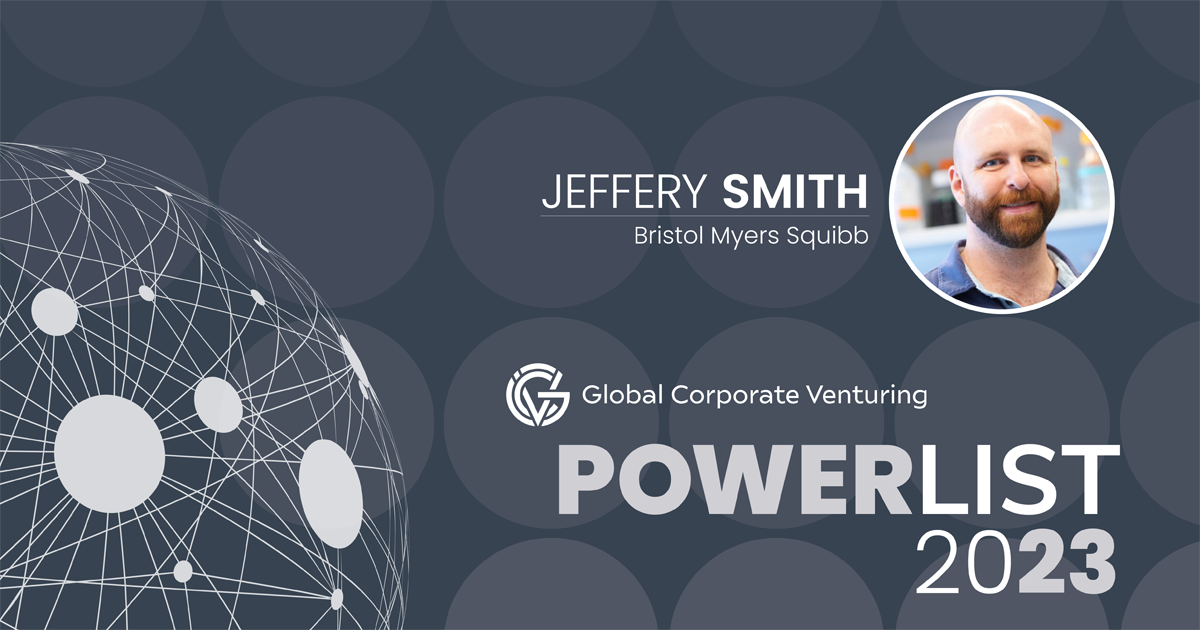 Jeffery Smith became director of the equity and venture capital operations at biopharmaceutical company Bristol Myers Squibb in March 2021, having joined the firm from Roth Capital Partners, a private banking firm.
His role at Bristol Myers Squibb involves supporting the company's efforts in partnering with the innovative, science and technologies at external businesses with the company's own capabilities and expertise.
Describing its venturing operations, Bristol Myers Squibb says: "We seek to combine external innovative science and technologies with our internal capabilities and expertise to transform patients' lives through science. We are active across the entire business development spectrum and all our collaborations are essential to evolving our portfolio and driving our long- term sustainability."
Among the company's recent deals are a role in the $158m series B raise for TORL BioTherapeutics, a clinical-stage biopharma business, and participation in the $25m series A round for Outpace Bio, a developer of smart cell therapies. The unit also joined a series A round for Mediar Therapeutics, which raised $85m for fibrosis- treatment specialist.
Other portfolio companies include Century Therapeutics, a developer of allogeneic living drugs created to offer treatment for cancer patients, which successfully closed an IPO on the Nasdaq Global Select Market in June 2021, and Metagenomi, a specialist in genome-editing systems. Smith has a PhD in cancer biology from the Gerstner Sloan Kettering Graduate School of Biomedical Sciences in New York.
---