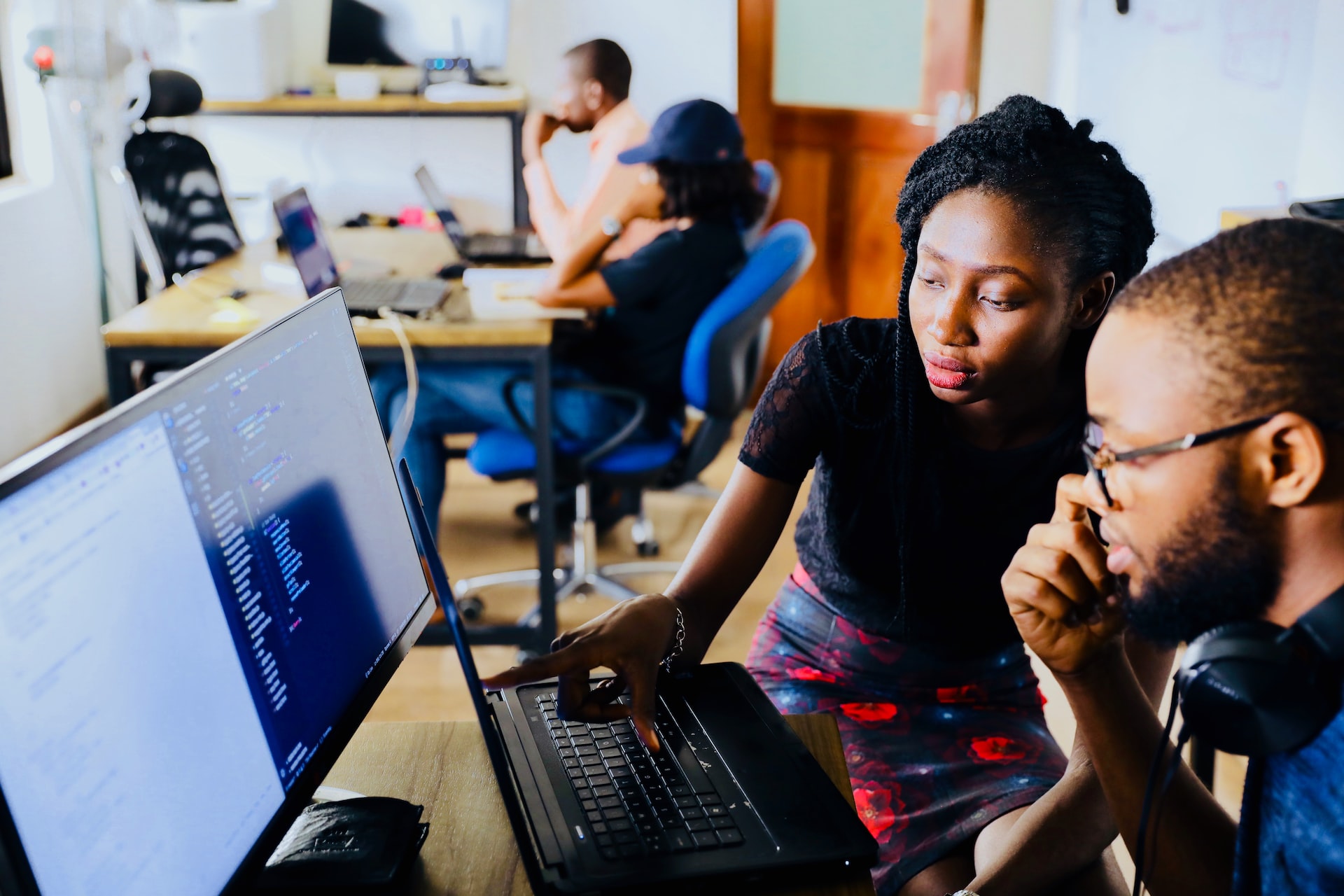 Debbie Brackeen was give a Herculean task when she joined CSAA Insurance Group — to create another $1bn in revenues for the 100-year-old US insurer in 10 years. That was a 25% increase in sales, and Brackeen knew that just investing in external startups was not going to be enough to reach it. CSAA would have to build several new businesses itself. The first of these, created with the help of an internal venture building team, is Mobilitas, a digitally-focused business that insures ride share and on-demand delivery drivers – a growing customer base emerging out of the sharing economy.
Venture building is increasingly an alternative tool to investing in startups. A poll of the audience for GCV's recent webinar Why every corporation needs a venture building programme – and how to do it well, found 57% do both venture building and venture investing.
Venture building isn't a new idea — large corporates have always done this, and many of today's recognisable brands, such as Vodafone and Target initially began as internal ventures.
But venture building has enjoyed a recent surge of popularity as startup valuations have become excessively high. Building your own startup is seen as a less costly route than buying one.
It is not an easy task, however. Brackeen said it could be a "slog" getting buy-in from upper management and dealing with sceptics who thought the company didn't have the expertise to move into a new business area. But Mobilitas did get off the ground and has been operating in the market for four years.
Three other venture building experts joined Brackeen on the webinar to share their thoughts on how to do venture building well: Linda Yates, CEO and co-founder of Mach 49, an advisory firm; Gurdeep Singh Kohli, founding member of SC Ventures, a venturing unit of Standard Chartered Bank; and Alex Mahr, co-founder and managing partner of Stryber, a venture building consulting firm.
Here are six things we learned from the discussion.
1. You have to be persistent – it is going to be hard work
"It's exciting but not smooth," is how Kohli, of SC Ventures, described venture building. His team was set up five years ago as part of an initiative to drive cultural change at the parent company, a 160-year-old bank.
"Many corporates talk about transformation in the context of let's do digitisation, or let's create new products. But if you're serious about transformation, the leadership acknowledged that transformation is about changing the business mix and becoming a different organisation in the future," says Kohli.
This was part of the reason SC Ventures opted to build ventures as well as investing in startups. Building new businesses would help transform the culture of the company more effectively.
At CSAA Insurance, Brackeen had to make the case for venture building repeatedly after she came up against naysayers who worried the company didn't have the necessary know-how to operate the new business. "It was just really a lot of persistence and not giving up, and making the case for why we are doing this – because we need to strategically diversify," says Brackeen.
2. Hire people from inside and outside the organisation
A venture building unit does well with a mix of staff with knowledge of the parent's business, as well as external hires. Internal employees have a wealth of knowledge of the business and its customers but not necessarily the drive to take risks.
"I believe there is an intrapreneur and an entrepreneur hidden in most people, you just need to give them a platform," says Kohli, of SC Ventures. "But then you also have to inject the DNA of innovation and experimentation and the risk mindset. If you are spending a lot of time in a large organisation, you become a bit risk averse. You have to infuse that DNA."
Linda Yates, CEO of Mach49, says internal employees often have insight into boardrooms and c-suites, and are passionate about the company, something that an external hire will not have. A new venture unit can serve as a retention tool for employees who want to innovate or face a new challenge but don't feel they can do this in their current role. "If you have selected them correctly, or identified them correctly, they are also passionate about the concept of venture building. That's really important," says Yates.
At CSAA Insurance, Brackeen's team initially came mostly from the parent, adding that venture building can be learned. But she says external people can be more focused on the viewpoint of the consumer and are more driven to change the customer experience.
"In my industry, a lot of external startups don't have experience in insurance. They ultimately hire somebody who has. But what they do have is experience as a consumer and this laser-focused insight of like: 'Why do they do it that way? That's a really bad customer experience.' And they're brilliant at targeting those things. It shows you where the industry needs to go."
3. Do the groundwork — build conviction inside the parent corporation before you start
There is not really an optimal time to do venture building because so many barriers will come up that you can't be totally prepared for, says Alex Mahr, managing partner of Stryber. But he adds that building conviction for the unit is the first step. This will allow you to unlock a budget that will help you to create a venture studio.
Yates advises asking a few questions about your readiness before you start because "not everybody is ready to grow". Mach49 is building a self-assessment tool to show whether corporations are ready to venture build. One of the questions it asks is if you are focused on the needs of the customer. "Because, if all you are is a group of people who basically think you know everything and you're never going to talk to customers, you are never going to be successful doing this," says Yates.
Another essential step before starting is having enough internal people to staff the unit. "!f you basically tell me you are an $11 billion company and you can't free up four people for 12 weeks to work on venture building full time, you're not serious, you can't be successful," says Yates.
4. Set an ambitious goal
Brackeen was tasked with generating a 25% increase in revenues. You don't have to go, quite this big but Mahr advises setting a goal of generating at least 10% additional revenue over 10 years from the creation of a venture studio.
"That is the kind of threshold that you cannot reach with a simple cost-cutting exercise," says Mahr. Setting a big goal will mean the venture studio is taken seriously by the parent company.
5. Don't just build one venture, build a portfolio
Focusing on just one venture increases the risk of failure. "To hedge that risk, it's advisable to build a number of ventures and then double down on the winners," says Mahr. To make this easier, you should create a venture studio with internal processes that will smooth the way to building a portfolio. "The more you internalise, the better it is for you in the long run, not only from the financial perspective but also for that cultural change," he says.
This is the approach SC Ventures has taken, so far creating more than 40 ventures, 13 of which have been launched.
6. Co-create with your clients and partners
There is a temptation to build ventures on you own, but Kohli, of SC Ventures, says he has learned that working with ecosystem partners has helped. He found that the problems the bank is trying to solve are the same problems its corporate partners are faced with or want insights into.
7. Plan how to manage your successful ventures
A common problem of venture studios is that they haven't thought through how to manage their portfolio once the newly created businesses get off the ground. So much effort has been put into founding the business that once it has reached certain milestones, there is nobody to manage its progression.
"Corporates still have a little bit of hesitation to really do portfolio management actively," says Mahr. "There's a lot to learn from the venture capital world in this respect."
One solution is to pass the venture onto the corporate venture unit, which has more portfolio management experience. Yates says that companies can even to try to accelerate the venture's growth with an acquisition. The key is to involve other parts of the parent company in helping these ventures once they outgrow the venture studio.
You can watch the webinar in full here.
---
This webinar was part of GCV's The Next Wave webinar series. We run a webinar on the second Wednesday of every month. Our next webinar will be Crisis or opportunity – Navigating down rounds and managing CVC portfolios through market uncertainty. Sign up here to secure your place.