Yusuke Shioyama, principal, 31Ventures, is one of our 50 rising stars in corporate venturing in 2023.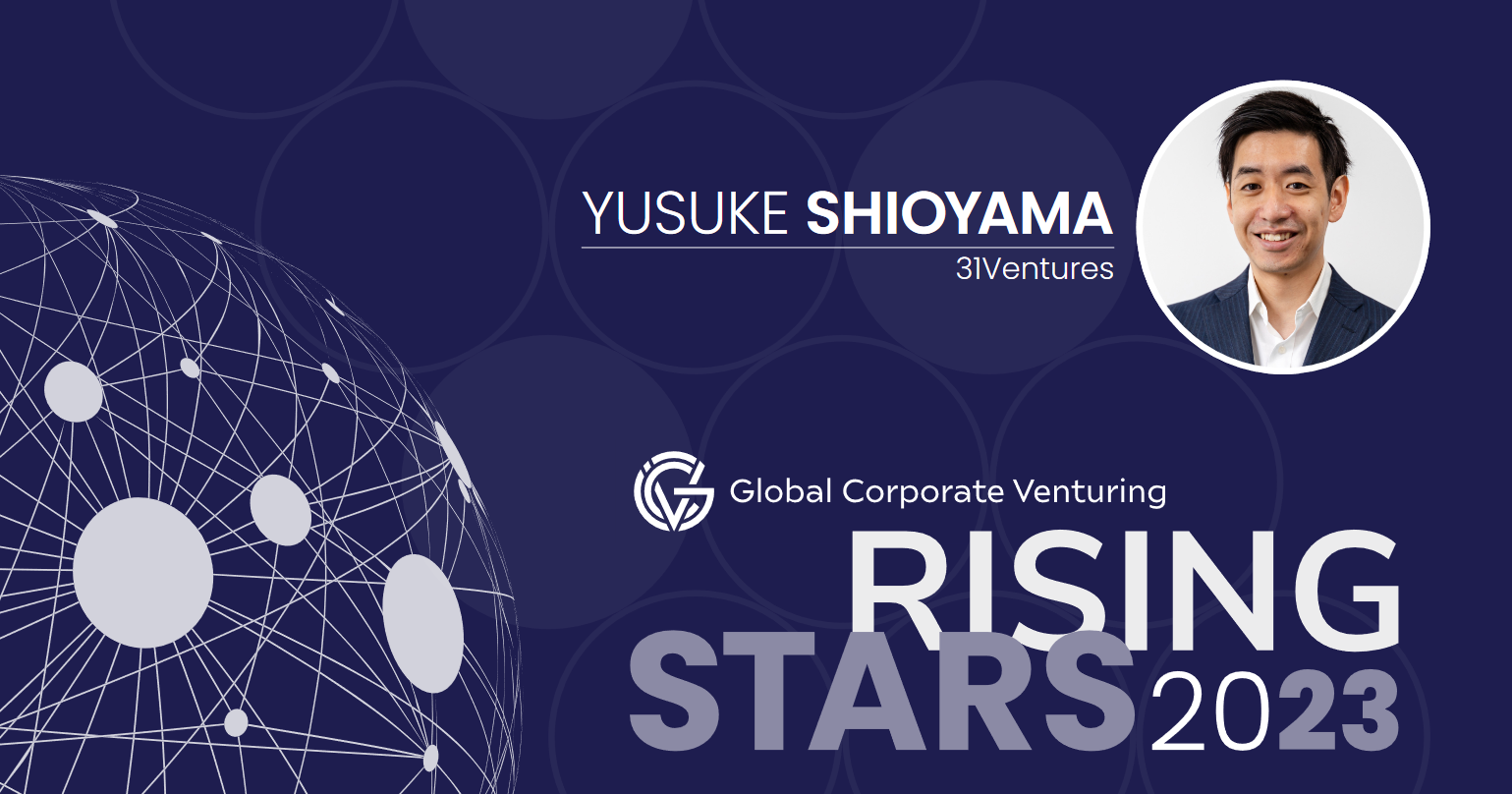 Yusuke Shioyama is a principal at 31Ventures where he's built a reputation as an expert in decarbonisation startups as its parent company, real estate developer Mitsui Fudosan, seeks to reach a target of net-zero emissions inside 30 years.
"In order to achieve net zero by 2050, it is not enough to utilise existing technologies like building management systems or solar panels," he says.
"From the corporate venturing team's point of view, we need to find new, cutting-edge technologies to somehow achieve net-zero. Not only with building management systems for example, but maybe hydro, carbon capture and storage or batteries."
Although he's been in corporate venture capital for just over three years, Shioyama's background is in accountancy and auditing. He cites stints at KPMG and an open innovation-focused position at Deloitte as helping to prepare him for his current role.
"Numbers are very crucial to understanding a business, and I engaged with various different industries when I was at KPMG," he says.
"My clients included construction, manufacturing, IT services and food, so the barriers experienced in each sector helped me to understand the issues each startup is having in their industry."
He's taken board positions at CompStak and Workstyletech but Shioyama liaises with some 10 startups in 31Ventures' portfolio. The focus on decarbonisation is, of course, crucial for all industries, and he sees it as a major growth area in the next decade, particularly for corporate VCs.
"I believe the climate tech space will be the next trend for corporate venturing activities," he says. "These startups need to collaborate with large corporates to commercialise.
"Even though they have good technology, they will have to undergo commercialisation in the future, and that's where a corporate can work with a startup, to commercialise and achieve decarbonisation."
---
See the rest of our Top 50 Emerging Leaders for 2023 here.