Ryan Chou, principal, JetBlue Ventures, is one of our 50 rising stars in corporate venturing in 2023.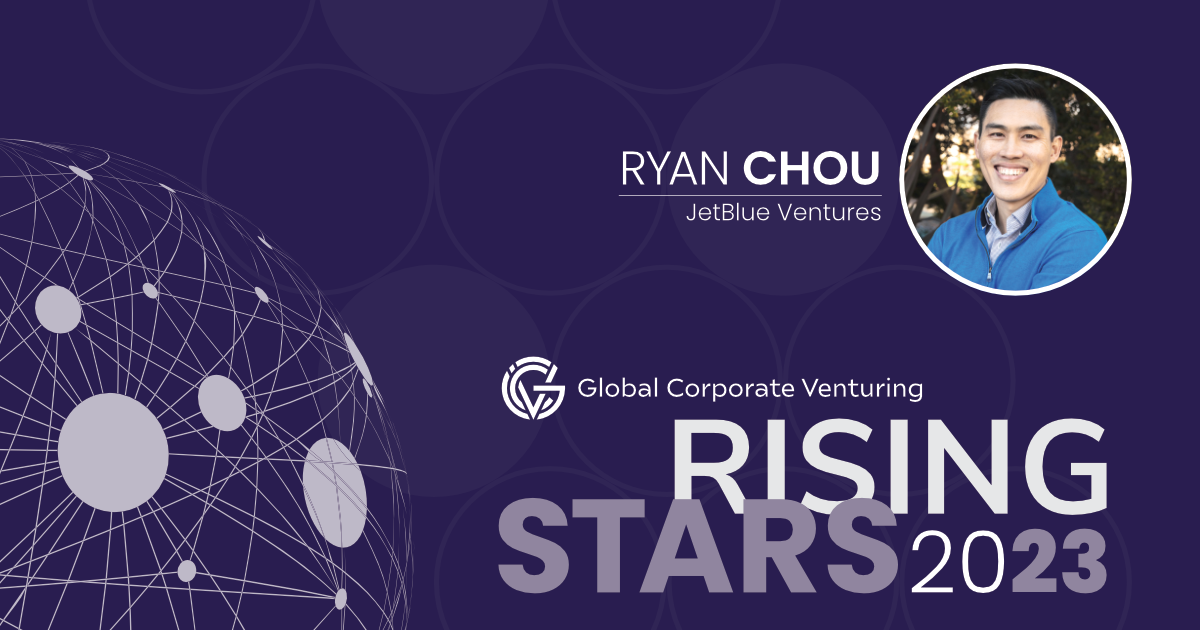 Ryan Chou originally planned to work in finance — but baulked at the idea of being stuck behind a bank of computers. So, after business school he joined a startup and became hooked on the rush of creating a new company.
He shifted to VC, but missed the close connection with portfolio companies.
"I wanted to join a fund that could bring tangible value to startups outside of just capital. In my opinion, VC is not really a hard gig. It is basically giving money. Where it really gets hard is when you are providing value to the companies, whether it is being on the board, giving advice or helping them fundraise," says Chou.
Corporate venture capital is the perfect sweet spot between VC and startups, says Chou. There is plenty of hands-on involvement at JetBlue Ventures. The team take board seats at nearly all of the companies it invests in and Chou serves on seven or eight at the moment.
"I get calls from a lot of CEOs. But that's the fun bit, that's what I enjoy the most," he says. JetBlue's investment team went through tough times during the Covid-19 pandemic — airlines were hard hit and
JetBlue Ventures invests from the corporate balance sheet, so this was a time of great uncertainty. Last year, however, the investment team came roaring back with its most active year to date in investments.
Enterprise Saas and cleantech are two big focus areas for JetBlue. Chou is excited by Web3 and generative AI. He looks for startups where the CEO has a combination of technical and business knowledge, with the technical side being particularly important — in a pinch, the business knowledge can be taught, he says.
He is so clear on the combination he's searching for that it has come to be known as "Ryan's type" of founder among his JetBlue colleagues.
---
See the rest of our Top 50 Rising Stars for 2023 here.