Jay Ribakove, senior associate, Munich Re Ventures is one of our top 50 Rising Stars in corporate venturing in 2023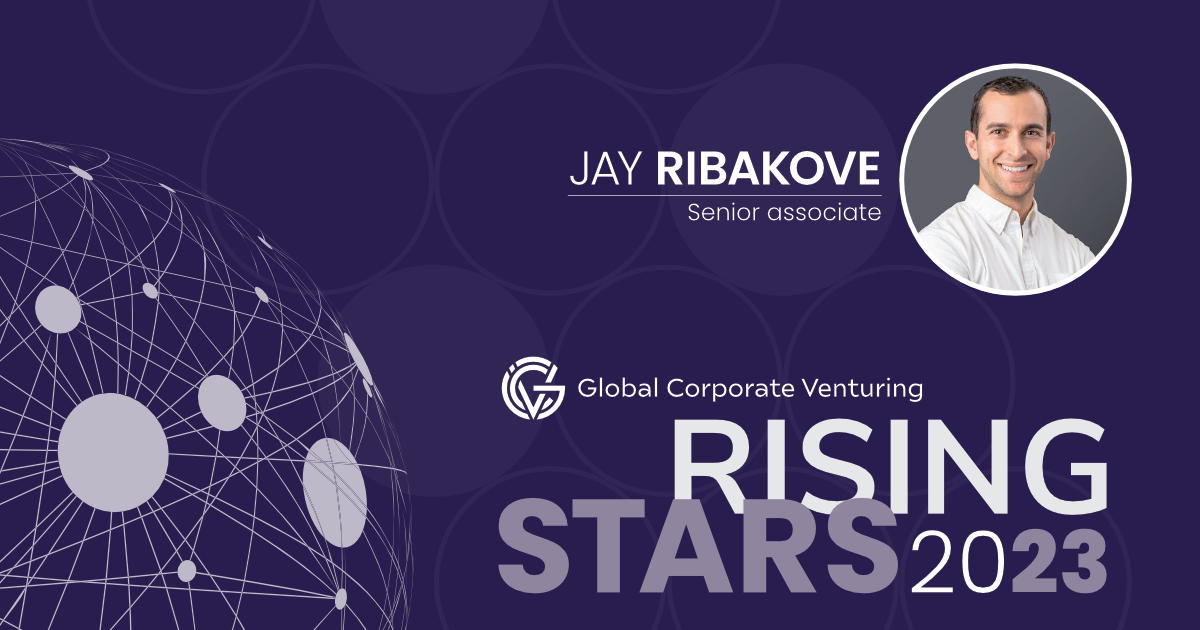 For Jay Ribakove, senior associate at Munich Re Ventures, the corporate venture arm of the German reinsurer, investing through a corporate venture arm was not an obvious direction for his career to take.
This changed when he was first introduced to Munich Re Ventures. "I found their discipline and approach to be very unique. On the financial side, the firm sets a high bar and on the strategic side showcases what a strong partnership can look like in the short term and long term."
Munich Re Ventures is a $1bn+ fund that has always been very clear about having both financial and strategic objectives for its investments.
Ribakove joined Munich Re Ventures in 2020 to focus on the prop tech and climate tech sectors. He is credited by his MRV team members for his strong analytical and networking skills. Ribakove is one of a team of 11 investors at Munich Re Ventures. The team has invested in more the 50 startups, and has so far had nine exits.
Ribakove says Munich Re's bank of experts in nearly every sector "is almost like having a cheat code to help startups." Initially, figuring out how to navigate the broader Munich Re organisation was challenging for Ribakove, but he now leverages MRV's portfolio development team who "make it their mission to know the right people internally."
Ribakove has worked in the financial sector since 2012. He did a stint in growth equity at Volition Capital and was a venture investor at Tekfen Ventures.
The life of a CVC investor is full of challenges but Ribakove believes being headstrong is the best way to manage in the industry. "Be super aggressive," he says, "Dive in headfirst on topics that seem interesting and reach out to folks who may know more about a sector than you do. Get your hands dirty and try and get smart as fast as you can. You will acquire a ton of benefits through being consistent and persistent over years and years."
---
See the rest of our Top 50 Rising Stars for 2023 here.