Qi Zhang, investment analyst at Evonik Venture Capital is one of our 50 Rising Stars in corporate venturing 2023.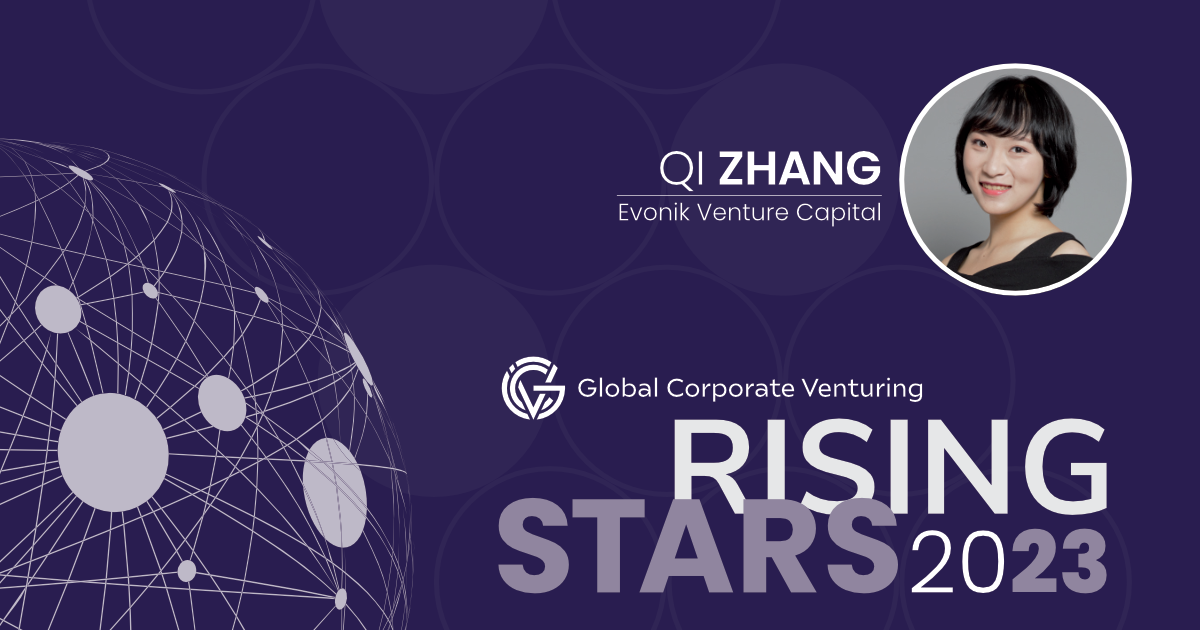 Qi Zhang has always had a fascination for chemistry, which she studied at Fudan University. But after graduation, she was attracted to the world of corporate venturing and a role as investment analyst for Evonik Industries corporate arm, Evonik Venture Capital.
"I found seeking new forms of corporate innovation to be thrilling," says Zhang, "Evonik Venture Capital has a rich reserve of supporting technology and a deep understanding of the market to help support these brilliant new startups which is what led me to accept this position."
Beginning as an intern at Evonik Venture Capital Asia division in 2020, Zhang had previously served as an intern for the United Nations overseeing events on environment, innovation and technology. "My past experiences were very inspiring and supported me in my current role. Through the many events I attended, I was exposed to ideas around sustainability such as engagement with Aboriginal communities to protect their forests."
Founded in 2012, Evonik Venture Capital invests in innovative technologies in the areas of nutrition and care, smart materials, specialty additives and digitalisation, as well as in technologies to support Evonik's Sustainability Strategy.
"Asia truly is a specialist region for chemical manufacturing, as it has the most complete value chain in new energy production such as photovoltaic and e-vehicle applications. The region takes up 60% of the total chemical production value globally so it is a brilliant area to work in," says Zhang.
Zhang has been part of expanding Evonik Venture Capital's scope to Singapore and has been an essential contributor to investment deals in China, making her a key asset to investment in the region.
"Overcoming corporate venturing challenges can be done through a small piece of advice," says Zhang, "Be brave to change and brave to act. Continuously find room to improve yourself so your company can work at its very best."
---
See the rest of our Top 50 Rising Stars for 2023 here.