Kai Daniels, senior associate, GM Ventures is one of our Top 50 Rising Stars in corporate venturing for 2023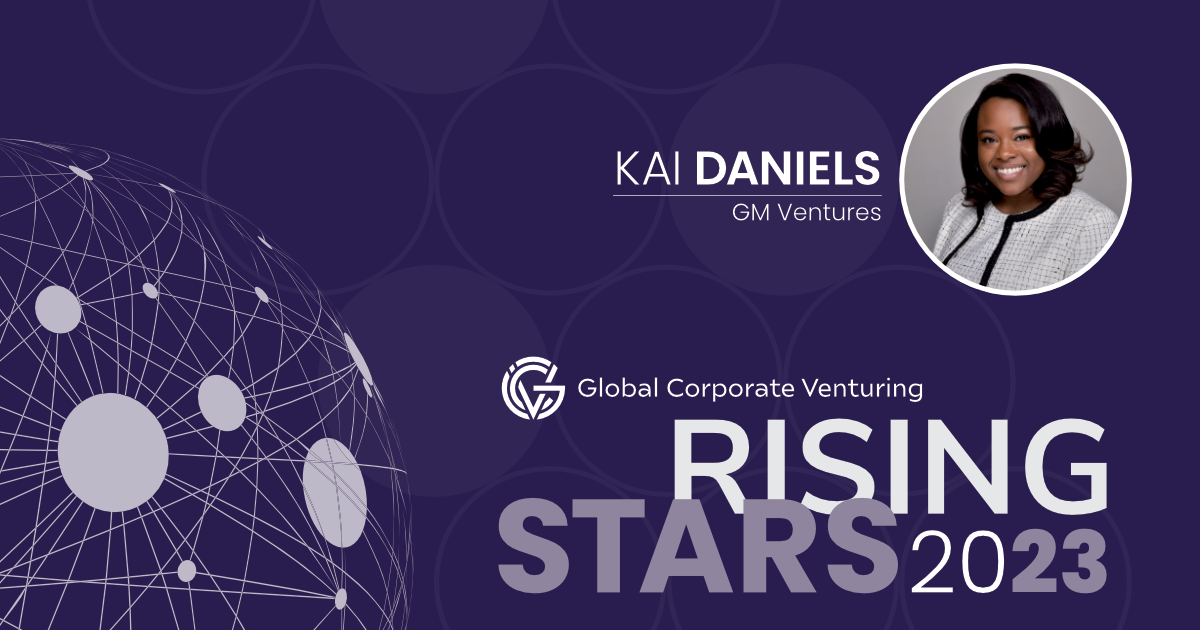 Breaking into the corporate venturing world can be difficult, with many firms searching for individuals with full-time, real-world experience. For Kai Daniels, senior associate at General Motor's corporate venturing arm it was no different.
"I launched my first startup, while majoring in entrepreneurship and management information systems with honors. My startup showed me in real time the power of being a great 'bootstrapper' as an entrepreneur while having venture capital support," says Daniels.
She was later recruited to a position as a global IT project manager for General Motors. After learning about GM's venture capital group, she reached out to the managing director, and after extensive interviews joined the team.
Kai is credited with being a key player in GM Ventures through her engagement on strategic partnership negotiations along with portfolio implementation. Kai focuses on advanced technologies that are used in GM's vehicles, facilities or support other GM businesses such as GM Defense.
Since its launch in 2010, GM Ventures has invested in more than 50 companies. Most focus on automotive-related technologies that share GM's vision of a world of zero emissions, zero crashes and zero congestion. "Expanding my experience into new global markets has been an exciting challenge for me," says Daniels, "I supported GM Ventures in opening our Tel Aviv office in 2019. This was a unique opportunity to support launching GM Ventures in a new key market."
Many investors take pride in watching their startups flourish and Daniels is no different, "My biggest successes have been my leadership opportunities in strategic negotiations and providing mentorship for newer members of the GM Ventures team. It has been an enjoyable addition to my role."
She advises newcomers to the sector to be open to remaining intellectually curious. "This industry is everchanging. Keep learning, you can do it!"
---
See the rest of our Top 50 Rising Stars for 2023 here.