Marcella Ceva, chief investment officer, WE Ventures is one of our Top 50 Rising Stars in corporate venturing for 2023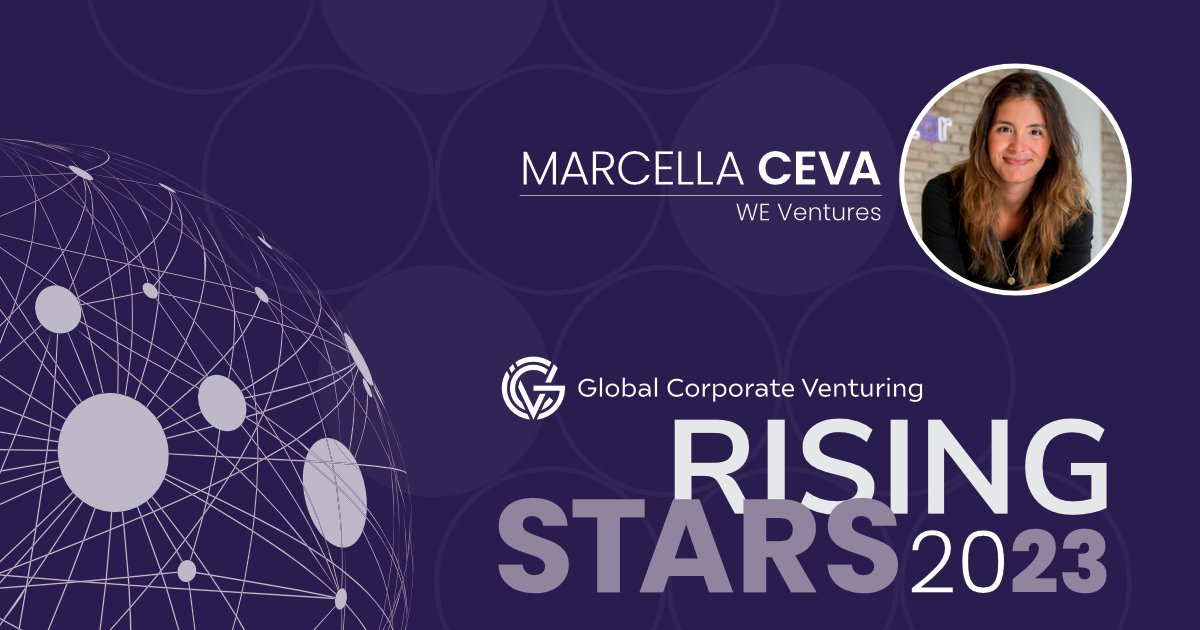 Women represent a minority in both the investment and startup worlds. In such a male-dominated industry, Marcella Ceva, chief investment officer at Microsoft's Latin American subsidiary WE Ventures, is driven to change this and empower female founders.
"What drove me into this line of work was the purpose of WE Ventures' initiative rather than corporate investing itself," says Ceva. "I started off as a lawyer before entering a 10-year career in investment banking and M&A, which I did love, but I felt I lacked a sense of purpose in these roles."
Ceva helped launch WE Ventures in 2020. The unit supports gender diverse startups across the globe and focuses on technological development. Since joining she has been noted for her efforts in closing the gender gap in Brazil and her strong networking capabilities with many female entrepreneurs.
Prior to her three-year position at WE Ventures, Ceva was a senior associate at G5 Partners, a Brazilian boutique investment firm, for six years and served another two years as a junior associate at law firm Derriak & Menezes Advogados. "I love everything about my career, but I am most proud of my shift from law to the finance world. It wasn't an easy transition and it required a lot of hours and studying to acquire the relevant certifications, so it was highly rewarding once I fully transitioned."
As the sector continues to see more gender diversity, Ceva offers some advice to women entering CVC. "Women already face lots of unconscious biases and difficulties throughout their careers. So, my advice would be to study hard to make sure you have the tools to get what is needed to be wherever you wish to be. Believe in yourself, once you do that and put in the hard work, anyone can thrive in this industry."
---
See the rest of our Top 50 Rising Stars for 2023 here.