Bonnie Chau, principal at BCF Ventures, is one of our top 50 Rising Stars in corporate venturing in 2023.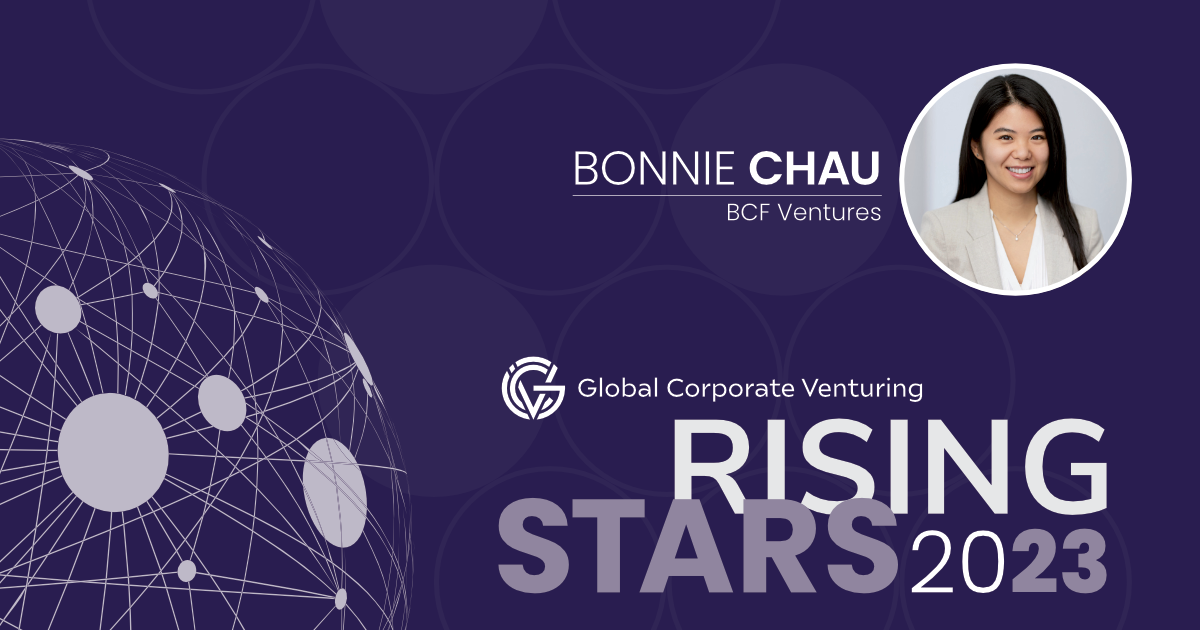 Since joining BCF Ventures – the venture arm of business law firm BCF – in 2019, Bonnie Chau has been investing in seed-stage B2B software companies. Recently promoted to principal, she has also been entrusted to spearhead new fund initiatives, namely Lalotte Ventures, a second fund launched in 2021 under a CVC-as-a-service model with a Canadian-Israeli family office.  
Lalotte Ventures invests in early-stage companies across sports, media and entertainment, and already has 10 companies in its portfolio, ranging from seed to series A. 
Chau also helped BCF Ventures launch its corporate innovation program, which has incubated 10 seed-stage startups in robotics, supply chain, enterprise software and other sectors. "Working closely with corporate investors, corporations and startups alike, Bonnie was responsible for coordinating and facilitating business development among all parties.
"Through her innovative approach, startups benefitted immensely from greater accessibility to funding and product validation. In turn, investors and corporations gained unparalleled value though business synergies and deal sourcing," says BCF Ventures' chief executive, Sergio Escobar.
In addition to the new fund initiatives, there's always the investment activity of the CVC itself, which Chau has been instrumental to. Escobar says. She leads due diligence and portfolio company support at BCF Ventures, leveraging the corporate advantages at the fund's disposal.
"The culmination of Bonnie's interpersonal, management and technical expertise has proven invaluable to the BCF Ventures team. Her contribution to the wider startup ecosystem and venture capital landscape is undoubtedly deserving of fond recognition," says Escobar.  
Outside of work, Chau strongly believes in giving back to the startup ecosystem by mentoring VC peers and advising tech founders through various accelerator programmes and organisations, such as the Canadian Women in VC, Creative Destruction Lab, McGill Dobson Center for Entrepreneurship, Founder Boost, Founder Institute and others.
See the rest of our Top 50 Rising Stars here.