Ginger Rothrock, senior director, HG Ventures, is one of our 50 rising stars in corporate venturing in 2023.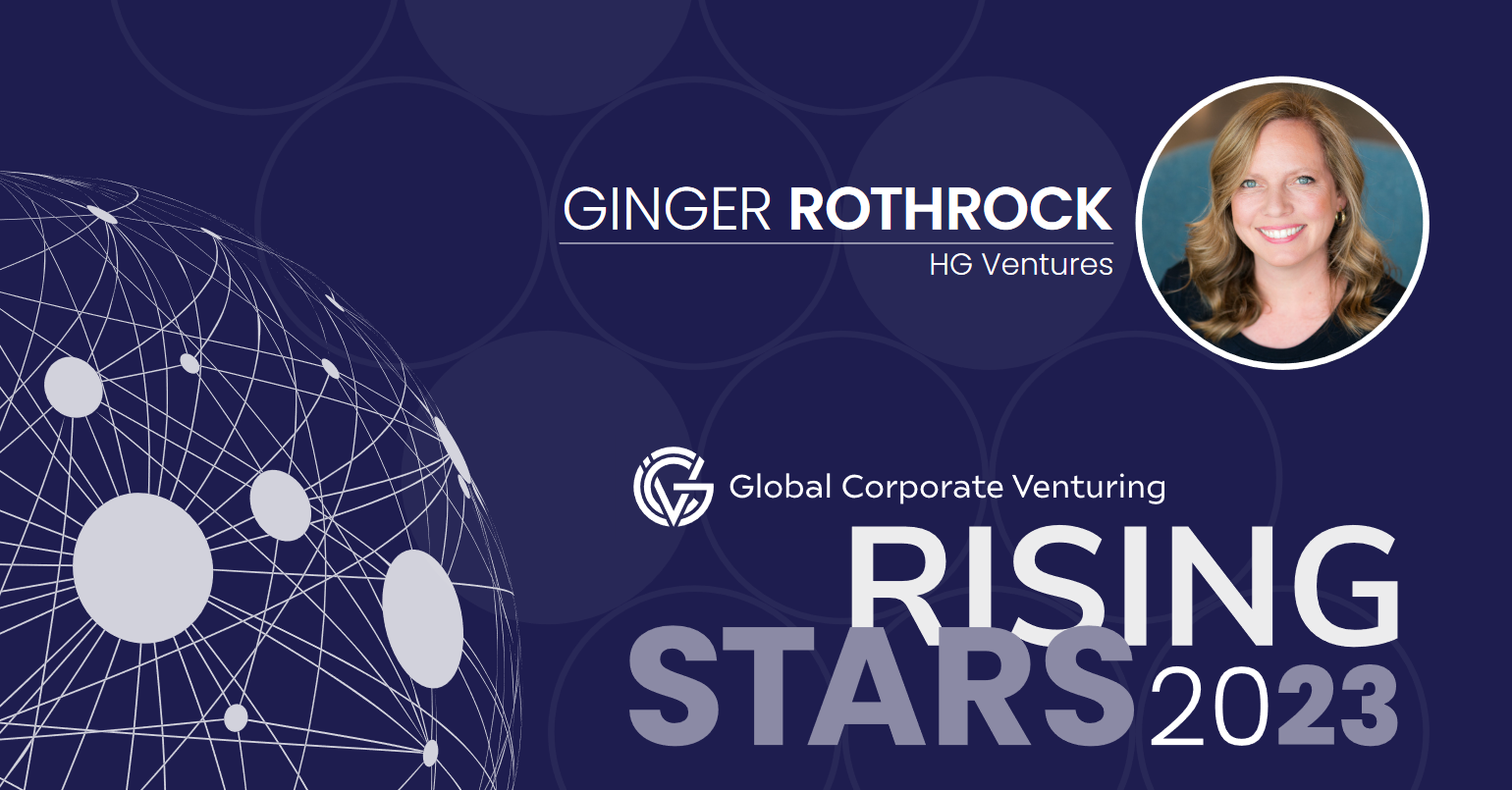 Ginger Rothrock's career had taken in corporate incubation, commercialisation and co-founding startups when she got the call from Kip Frey, head of advanced materials producer Heritage Group's HG Ventures unit, telling her she'd make a great corporate venturer.
"I just love entrepreneurial, new product development and commercialisation activities, and I'd always seen myself staying on the builder side of companies and products," she says. "It never occurred to me I could really be an enabler but it's just a different scale of impact I could have on companies."
Rothrock has a chemistry doctorate and her experience as co-founder of biopharmaceutical company Liquidia gives her an edge with HG Ventures' startups. Involvement can include anything from encouragement to advice on where to source key components.
"A lot of the time my business challenges were about product scaling, the supply chain or pilots with large companies," she says. "And I think those are challenges a traditional VC profile can't lend expertise to as well as a corporate venturer."
The biggest innovation Rothrock has overseen at The Heritage Group is introducing a programme called Concept to Commerce, which gives employees from different departments the chance to learn about an entrepreneurial mindset with help from HG Ventures' portfolio companies.
Rothrock cites active listening as the most important skill in her job, discerning when CEOs of startups need assistance or the chance to approach issues themselves to learn. She describes the unit as a place where people win together and lose together.
"I can't imagine another job that would be better than this," she says. "Being able to demonstrate that CVC is more than money, being able to bring value to portfolio companies and our parent, be part of the entrepreneurial ecosystem and dismiss all the negative connotations associated with CVC in the past – that is what's important to me."
---
See the rest of our Top 50 Rising Stars for 2023 here.