Esther Eller, division head, Avanta Ventures, is one of our 50 rising stars in corporate venturing in 2023.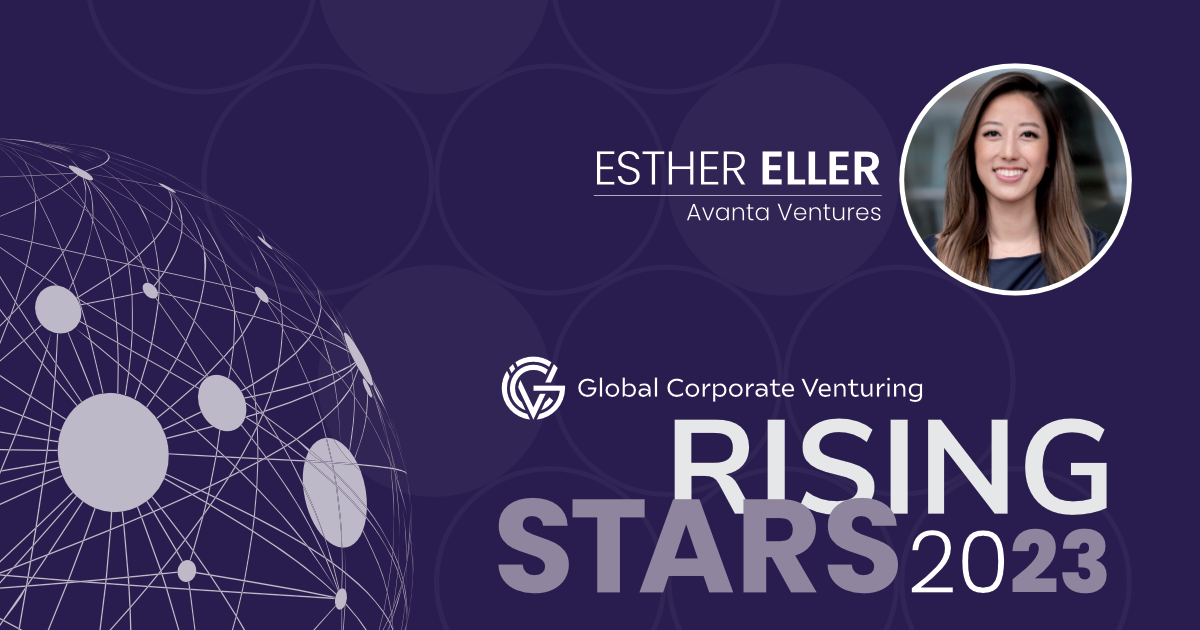 Esther Eller, head of Avanta Studios, a programme run by Avanta Ventures, is passionate about helping women and minority founders access funding. It goes back to when she was a founder herself in her twenties, building several companies in the fintech and legaltech sectors.
"I had to get very creative on how I raised money. It was really difficult. All of my companies made tonnes of revenue in the first six, seven months because we had to," says Eller. Going into venture investing was a lot about trying to funnel more money to under- represented groups, she says. And one of the biggest reasons she chose to join Avanta Ventures, the investment arm of CSAA Insurance Group, was because the team is led by Debra Brackeen, who shares her passion for helping female founders.
Before Avanta, there was long stint at TechStars, the investment and mentoring programme for early-stage startups, as well as building accelerators for the Danish and Swedish governments. She's putting that accelerator building experience to use at Avanta Studios, where she is revamping the startup partnerships programme.
Eller has been with Avanta Ventures for under a year, so this process is in the early stages. But she's a firm believer in the idea that investment is just one tool in the corporate innovation toolkit, and it needs to intersect with other tools such as accelerator programmes and venture studios.
"To be successful in CVC you need to understand the innovation side," she says. "CVCs are often designed to be one ridge apart from the corporate mothership. But they actually need to be more collaborative."
As a former founder, she has very specific things she looks for in startups. One of the most important is team dynamics. "I ask questions around how the founding team got together to try to understand how "sticky" they will be," she says. "Because 95% of the time startups fail because cofounders start fighting with each other."
---
See the rest of our Top 50 Rising Stars for 2023 here.