Debashis Gupta, principal at Schlumberger New Energy, is one of our top 50 Rising Stars in corporate venturing in 2023.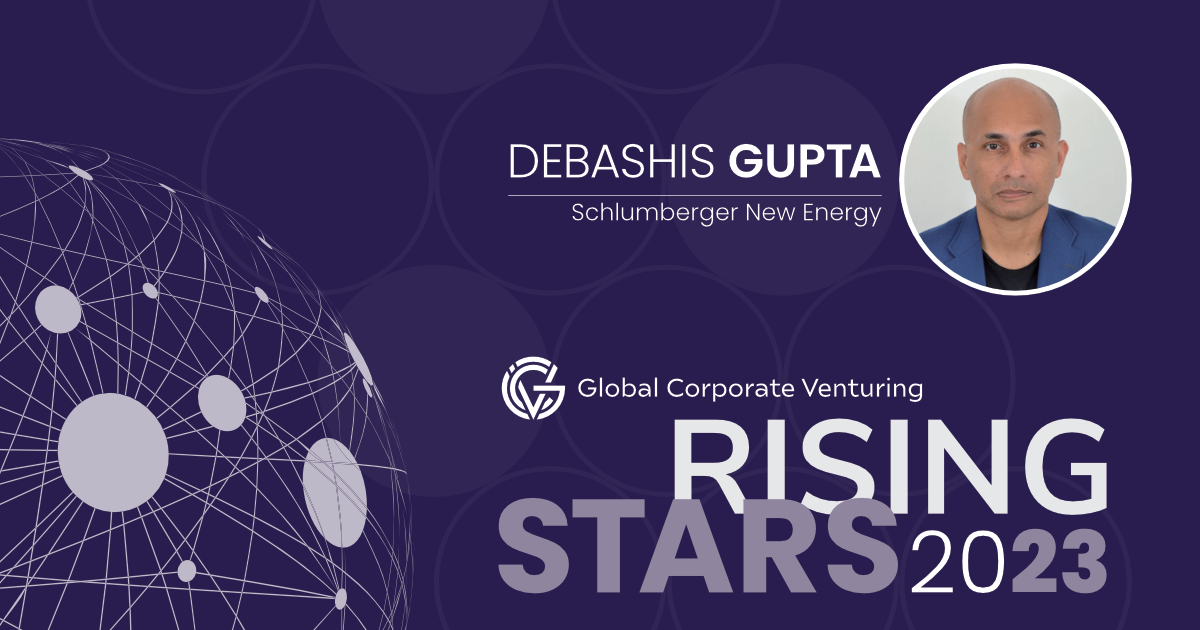 Already a longtime veteran of technology company SLB, venture principal Debashis Gupta's foray into corporate venture capital at Schlumberger New Energy, SLB's investment arm, comes after years in various global engineering and business roles at the company.
That has translated into a depth of operational experience he can bring to the CVC's portfolio of startups, which he enjoys working with and nurturing during their early stages after working for so many years at a company as large as SLB.
"It's been an amazing ride, relearning a bunch of things that either I was not aware of, or I had completely forgotten," he says.
"When you come from a large company mindset, it's the whole aspect of changing yourself towards this new mindset and being the bridge between the venture companies and the larger, broader organisation – getting them all together so that we are able to work towards a common goal."
His previous stints include working in investor relations, as a marketing strategist, technology director and commercial head at SLB. He also worked as the Dubai-based regional business head of IoT startup Agora in the Middle East and Asia.
"Come with an open mind. There's a lot of learning to be done," he would say to newcomers to CVC. "Get your hands dirty, start getting into the thick of things. Listen, enquire and read up."
Having got a taste for business on the startup side of things, Gupta sees himself working with them for a long time, and perhaps even being part of one.
"I'm enjoying this stint," he said. "I've never actually been part of a startup, so I wouldn't mind actually going and working in a startup, having worked so long in a large organisation because that'll be a very interesting new experience."
See the rest of our Top 50 Rising Stars here.