Mathilde Lyet, investment manager, Maersk Growth is one of our Top 50 Rising Stars in corporate venturing for 2023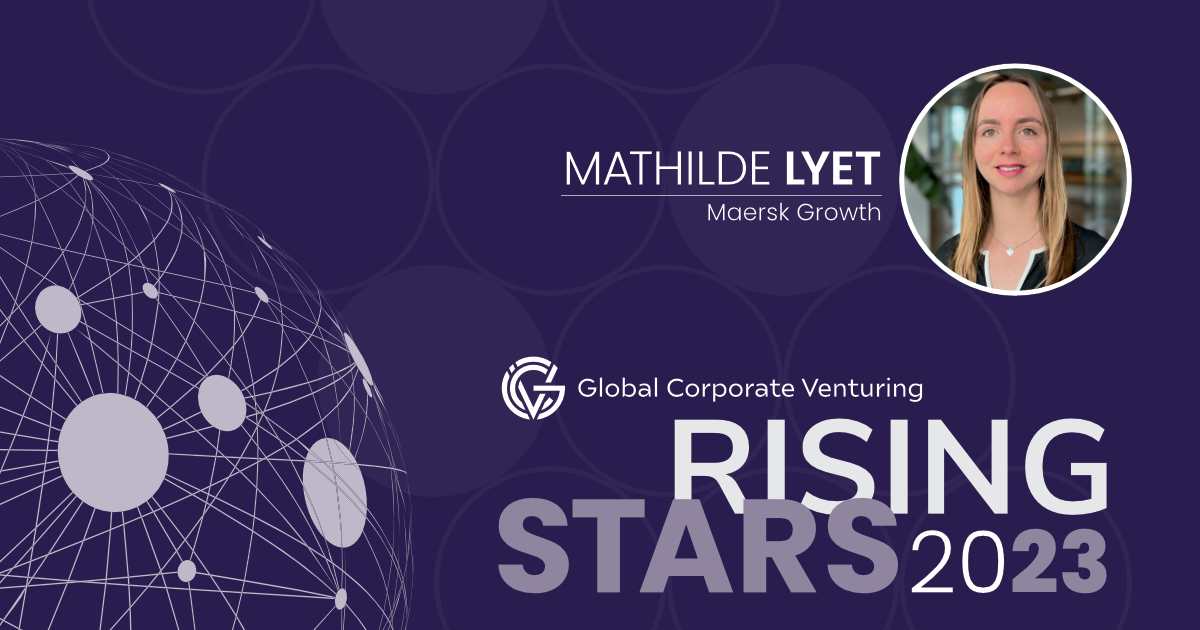 Mathilde Lyet, investment manager at A.P Moller's corporate arm, Maersk Growth, became intrigued by the idea of corporate venturing early on, while she was studying at university.
"I started out studying engineering and during my time at university, I discovered a lot of entrepreneurships and fell in love with the idea of building something from scratch. I was keen to follow the entrepreneurial journey from start to finish which pushed me towards pursuing investment."
Lyet joined Maersk Growth back in 2020, starting as a venture capital associate before progressing to her current role. Before that, she was a private equity analyst at French bank Société Générale.
Lyet is valued by her team for her ability to form strong networks with European VCs, using her in-depth knowledge of supply chain technologies. "I believe my analytical and relationship skills have helped me form bonds with our founders," says Lyet, "I can also get quite nerdy about certain topics, like with transportation, where I read tons of academic articles on the topic which helps me resonate with the founders and have interesting discussions with them."
Maersk Growth typically invests in supply logistics startups and has around 40 companies within its portfolio, with Lyet herself personally involved with the firm's investment into startups such as the French flexible logistics network SpaceFill, which raised $27m in financing back in 2022.  
"I am most proud of the success of my portfolio companies, such as SpaceFill," says Lyet. "The companies I have worked with are doing extremely well and being such a young investor myself, it meant a lot to see that work pay off with the support of my team who I am also extremely proud of."
Lyet believes that the key to success in the corporate investing industry is passion. "Some industries can get super technical so going that extra mile to attain that knowledge is a great way to win a good deal, but also having great relationship skills will allow you to further connect with investors," she says. "I think an amalgamation of these three traits and hard work will be the key to excelling."
---
See the rest of our Top 50 Rising Stars for 2023 here.