Tim Singer, principal, BP Ventures, is one of our rising stars in corporate venturing in 2023.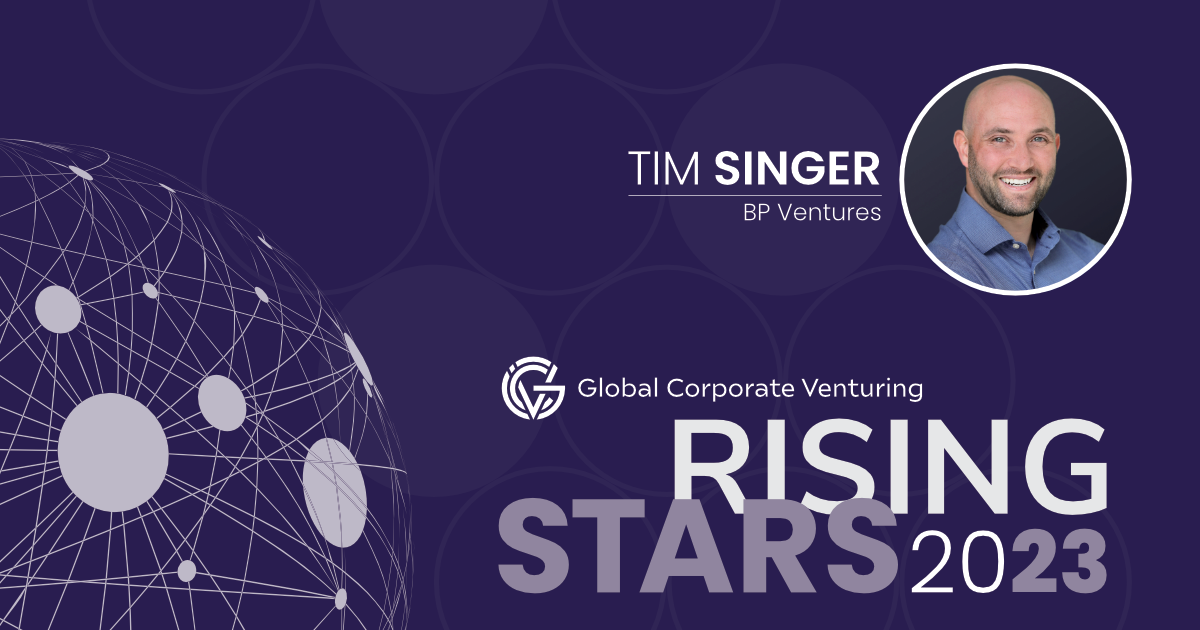 Tim Singer's path into venture has been "fairly unconventional". The principal at BP Ventures has an undergraduate degree in aquatic biology from UC Santa Barbara. After his undergraduate studies, Singer joined the US Peace Corps and was in Fiji for two years. He then pivoted his attention towards the energy transition and spent two years at the California Energy Commission.
"I was looking for a career path that was more focused on impact and trying to affect the top-down drivers of our global environmental issues," Singer says. "I realised one of the primary drivers is climate change, and more broadly, the unsustainability of natural resource use as a whole."
After he left the California Energy Commission, he went on to obtain a master's in environmental management and an MBA in a concurrent dual-degree programme between Duke University and UNC Chapel Hill.
At BP Ventures, Singer's job is to support portfolio companies and invest in new ones that will help BP realise its net-zero goals. He leverages his breadth of experience in the natural sciences, international development and energy technology to source deals that will help drive BP's transition to an integrated energy company.
Prior to joining BP Ventures, Singer was a principal at National Grid Partners, the corporate venture arm of the UK-based utility. He initially joined National Grid Partners as a summer MBA intern in 2019 and returned to the team full-time as a senior associate in August 2020. He was promoted to principal in August 2022.
During his two-and-a-half years at National Grid Partners, Singer's primary role was supporting the team's corporate venture capital investing activities. As the group's first investment principal, Singer worked closely with the unit's fund managers to source, diligence and close investments in 22 portfolio companies including AiDash, Cogniac, Dragos, LineVision, TS Conductor and Viridi Parente.
---
See the full list of Rising Stars 2023 here.