Joe Dormani, founding principal investor, Thomas Reuters Ventures is one of our Top 50 Rising Stars in corporate venturing for 2023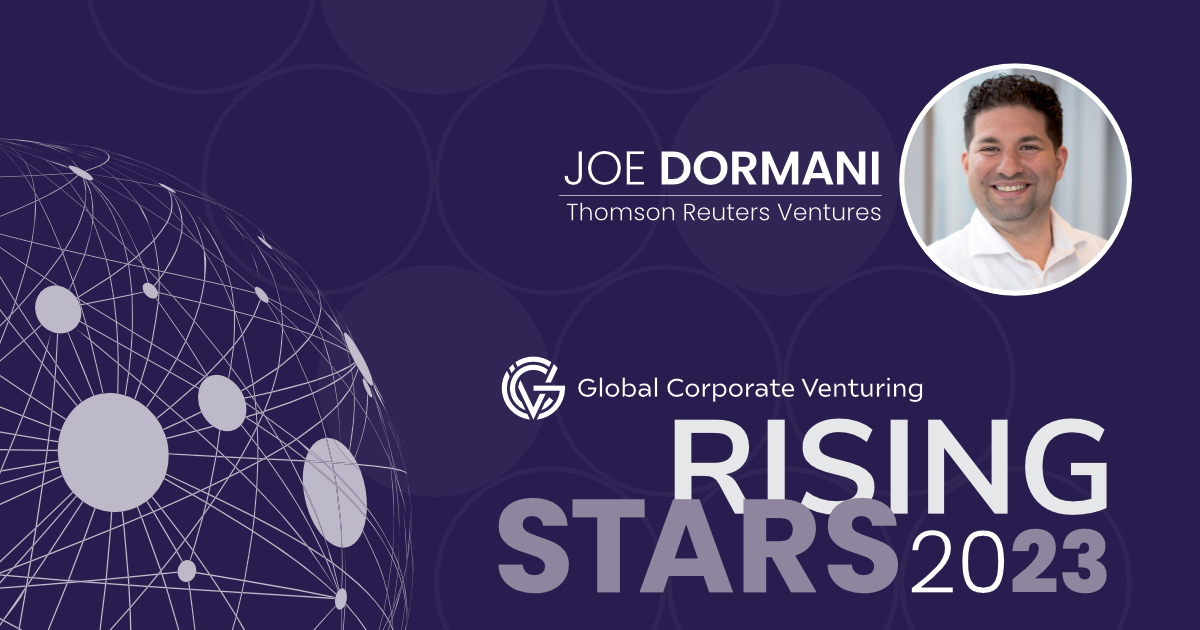 For Joe Dormani, founding principal investor of Thomson Reuters Ventures, the corporate venture arm of the global technology company, becoming a venture capitalist was in his line of sight from an early stage.  
"Investing has always been something I have been working towards," says Dormani. "The idea of building something new that has a direct impact, while also deploying capital behind it, I found fascinating."
Dormani began his career as a business development manager for a data tech startup. He was also a management consultant for Standard Media Index and a private equity consultant for a variety of NYC Incubators and Accelerators. He began working for Thomson Reuters in 2014, holding various positions including senior director of corporate strategy before he helped launch Thomson Reuters Ventures in 2021. 
During his time at the venture unit, Dormani is credited for his wide range of skills and in-depth technical expertise, as well as his work ethic. He specialises in enterprise software and machine learning.
As an early-stage corporate venture fund, Thomson Reuters Ventures invests in series A and B rounds, focusing on legal tech, accounting software, fraud and risk and compliance startups.
"Getting the fund up and running and setting the right expectations for it to exist in our corporation took a lot of effort," says Dormani. "The opportunities that were associated with this challenge, and being able to make this fund our own, is something I wouldn't trade." 
Whilst launching the fund and getting it rolling took a lot of effort, they are now in a great position to invest in the future of professionals. "Since the launch, we have started to get brand recognition for Thomson Reuters as a venture investor, and Thomson Reuters has increasingly been seen as a good corporation for companies to land at when considering an exit. "Additionally, investing in six companies over throughout 2022 has been a great achievement for the team."
---
See the rest of our Top 50 Rising Stars for 2023 here.