Ana Carolina Mazzariolli, manager of innovation and new ventures, Telefónica Brazil is one of our Top 50 Rising Stars in corporate venturing for 2023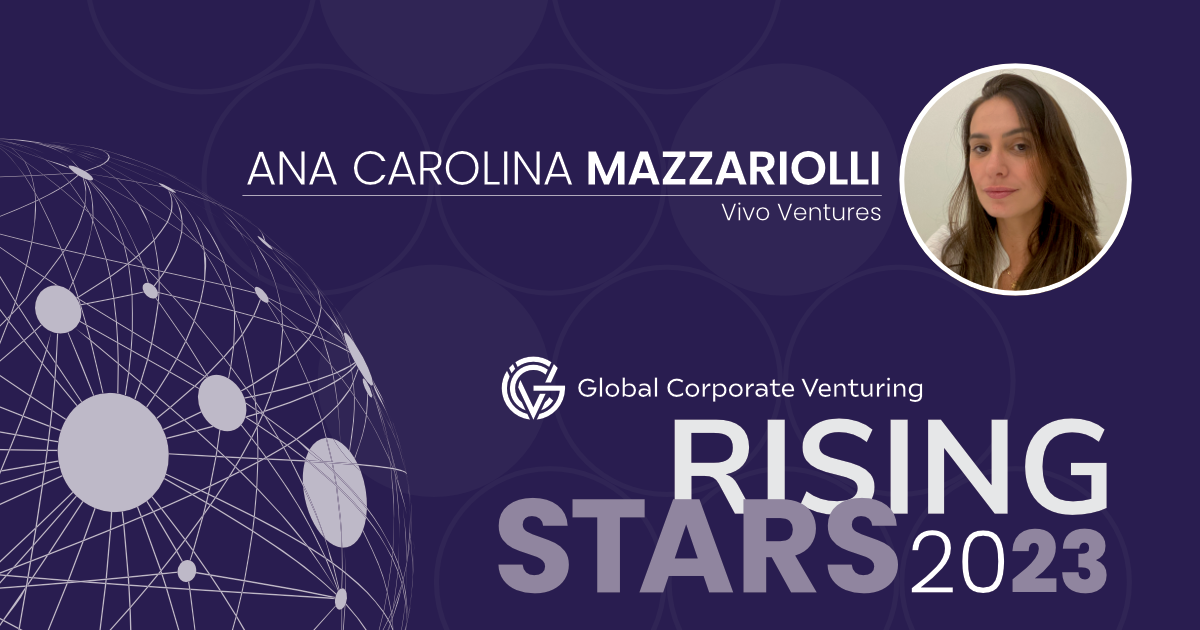 As a large player in the telecommunications sector, Telefónica has been at the forefront of corporate innovation, especially through its venture firm, Vivo Ventures. The unit's launch is attributed to Ana Carolina Mazzariolli, manager of innovation and new ventures.
"I started working in the telecommunications industry around 17 years ago, which started my long history with corporate investment," says Mazzariolli, "I had previously worked directly in the investment sector, too. So, my long history around expansion, acquisition and venture capital drew me further to participate in Vivo Ventures."
A native of Brazil, Mazzariolli spent most of her career developing investment opportunities in Latin America. She worked for 13 years at Algar Telecom, holding various positions such as business consultant for the expansions and investments division, and as analysis specialist for the business and strategic planning division. In 2021, she was at the forefront of the Open Innovation and Value Creation initiative of the RD Ventures fund, of the Raia Drogasil Group, the largest pharmaceutical group in Brazil. In 2022 Ana was invited by Telefonica to join the Innovation team.
"My ability to invest is one of my strongest assets," she says, "I am able to map the market effectively to seek investments for work units for the companies. I am truly driven to accelerate investment in startups and drive Telefónica's retail ecosystem."
Founded in 2022, Vivo Ventures has become one of the largest CVCs in Brazil. It plans to invest $61.4m in regional startups over the next five years. "As a corporate investor, I always face new challenges that change according to the markets. But, without a doubt, the current state of the global economy will surely throw many tests my way, too."
She says she is most proud of launching Vivo Ventures in Brazil. "I would consider it one of my biggest professional successes to date because it was something completely new for the company here," says Mazzariolli.
In its second year at Telefonica, Mazzariolli wants future investors to know that building a network of contacts is key to success. "Make good relationships as they will provide you with great opportunities. And to be an effective leader, make sure to read and prepare a lot, as this market is constantly changing."
---
See the rest of our Top 50 Rising Stars for 2023 here.