Prashant Kumar Bothra, prinicpal, Woven Capital is one of our Top 50 Rising Stars in corporate venturing for 2023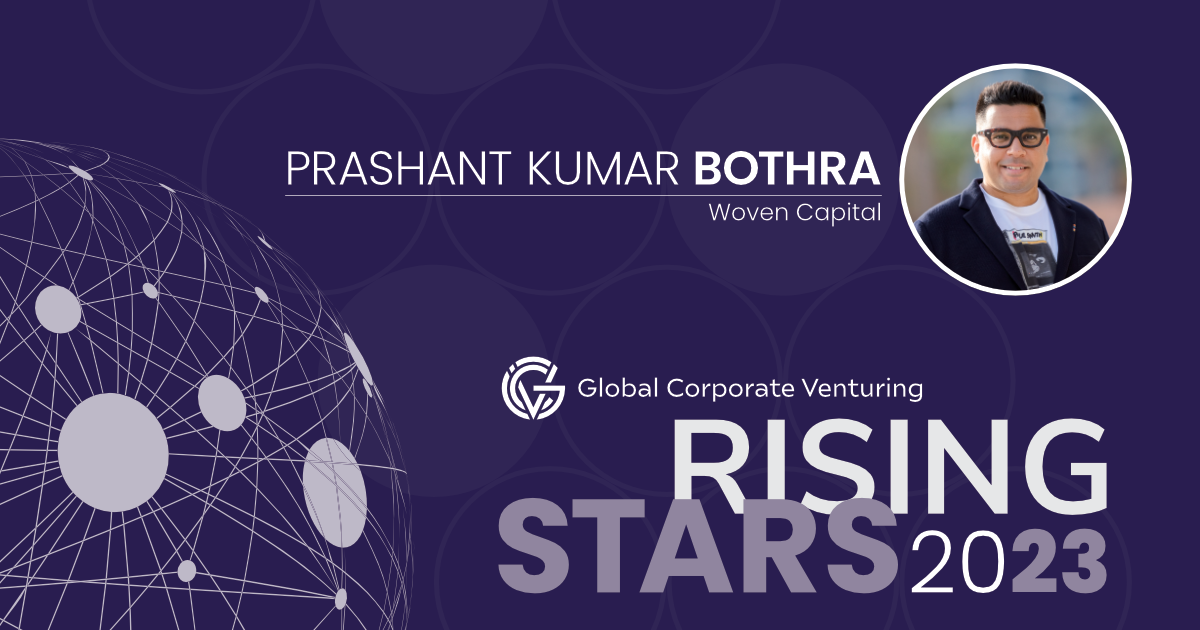 Prashant Kumar Bothra joined Woven Capital, the $800M corporate venture arm of Woven Planet (Toyota Motor Corporation), because he was fascinated by the company's vision for transforming mobility on a global scale.  
"As someone who has lived in countries from Japan to the Middle East and travels frequently, Woven Capital's vision and mission around reimaging mobility drew my attention," he says.
"What's particularly exciting is our mandate to directly invest and support the future of mobility across the Toyota universe, which requires exploring adjacent sectors and technologies, including infrastructure, supply chains and logistics, embedded finance, and AI," says Bothra.
Bothra started his financial career in 2004, initially working in investment banking and private equity, including time at Goldman Sachs and Credit Suisse. His passion for technology investing, however, attracted him to the role at Woven Capital.
Woven Capital invests in growth-stage ventures. To date, it has invested in Nuro (autonomous delivery using robotics), Ridecell (powering IoT automation for fleet-driven businesses), and WHILL (short-distance mobility company rethinking wheelchair design and function), along with several fund-of-funds investments.
"When evaluating a startup investment, I look for a well-articulated growth playbook, capital efficiency, team agility, and resilience," he says. "Does the management team have the capability to challenge curveballs? These are the companies I love to work with."  
Bothra also loves the intensity of the deal room – balancing emotions, relationships, and business — to come out with a win-win outcome. If he had to crystalise his three main tips for investors these would be: "negotiate, negotiate, negotiate."
Bothra holds an MBA with a specialization in Finance from the Indian School of Business in Hyderabad and the University of St. Gallen in Switzerland, and a BA in Economics from New York University.
---
See the rest of our Top 50 Rising Stars for 2023 here.