Vivian Golfin, senior associate, Intuitive Ventures, is one of our 50 rising stars in corporate venturing in 2023.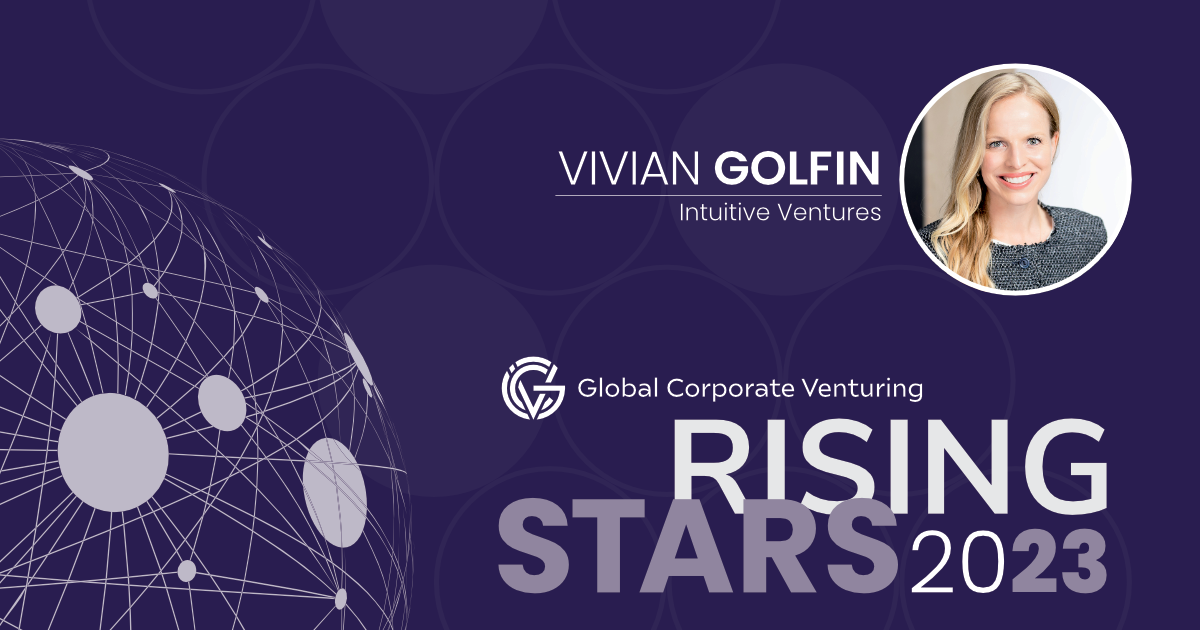 Surgical equipment maker Intuitive hired Vivian Golfin as an associate at its Intuitive Ventures unit in mid-2021 before promoting her to senior associate under 18 months later. It's a different path from the one on which she started out.
"I always wanted to be a physician, and my motivation for that was to make an impact on patients and on healthcare," she says.
Golfin got her first real exposure to medical technology while she was at medical school in the Netherlands and subsequently worked with startups and corporates at a minimally invasive surgical institute in France. It spurred an interest in medtech and was also where she first came into contact with Intuitive.
"What I benefit from a lot in CVC is my clinical background," Golfin says. "Having real life experience understanding not only how a product will eventually function but also where it will fit into the patient journey and the potential impact it could have not only on patients but on all the other stakeholders that may touch it.
"The other thing is that spending years in academia and different clinical settings has allowed me to build up a really big network, not just in the US but outside, which is really helpful when you're running due diligence and diving deep into companies."
Prior to joining Intuitive Ventures Golfin was senior maager of the digital and healthcare technology group at Manatt Ventures, the investment arm of law firm Manatt, Phelps & Philips.
Part of what Golfin enjoys about the sector is the breadth of areas it covers. She teaches biodesign at Stanford University alongside her investor activities, and says her role at Intuitive Ventures represents 'a match made in heaven', the chance to combine a range of technologies, including those outside traditional medtech, with her affinity for surgery and healthcare.
"I look forward to continuing to invest in companies bringing their technologies to the patient's bedside," she says. "That's my current aim, my ultimate professional aim, and I think it's something that will stay that way in future.
---
See the rest of our Top 50 Rising Stars for 2023 here.