Michael Morgan, senior associate at Merck GHI, is one of our top 50 Rising Stars in corporate venturing in 2023.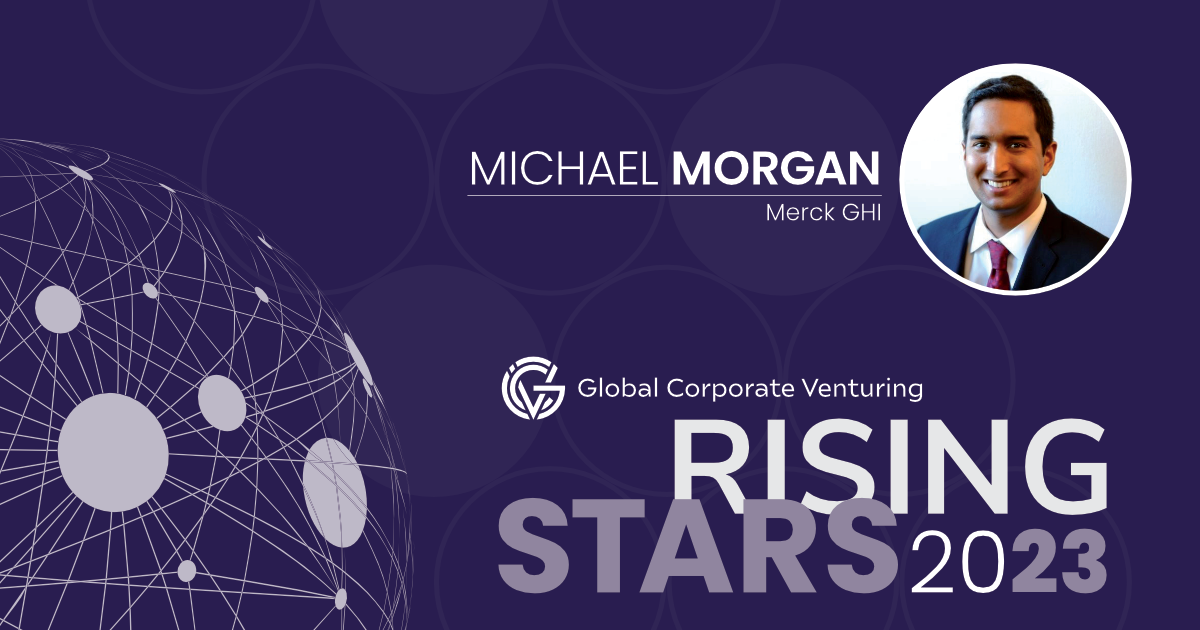 From teaching maths to middle schoolers in the Bronx to investing in the cutting edge of digital health, the path Mike Morgan – senior investment analyst at pharmaceutical company Merck's Global Health Innovation Fund (GHI), took to the CVC sector was a bit different from other investors. An economics undergrad, his interest in business and finance led him to switch from teaching to doing a stint at professional services firm Accenture before moving to Merck.
It was while at Accenture that Morgan began working with Merck GHI as a client, helping with functions such as due diligence – including for cold supply chain provider AeroSafe Global – before moving to the venture full time when it expanded its team.
"Mike has played an important role working directly with portfolio company management teams and syndicate members to develop company strategies and fundraising efforts. Many of these deals would not have happened were it not for Mike's efforts," says Bill Taranto, president of Merck GHI.
Change is constant, and newcomers to the CVC sector should always be flexible, according to Morgan, both in their expectations – as things may not always turn out as planned – as well as in how they evaluate opportunities and work with portfolio companies.
"You need to be able to change your mindset, change the way you work, take in new information," he says, adding that you should always be building out your network.
Looking ahead to 2023, much of his focus will be on supporting existing portfolio companies through what is widely expected to be a tough year. His investment focus will be in real world data and e-clinical technologies, and the pharmaceutical industry's manufacturing and supply chain.
Five years down the line, Morgan hopes to continue growing his career at Merck, where he enjoys freedom to take initiative to source and talk to potential portfolio companies and help them evolve into whatever their next phase may be.
See the rest of our Top 50 Rising Stars here.