Bauke Anninga, principal, M Ventures, is one of our rising stars in corporate venturing in 2023.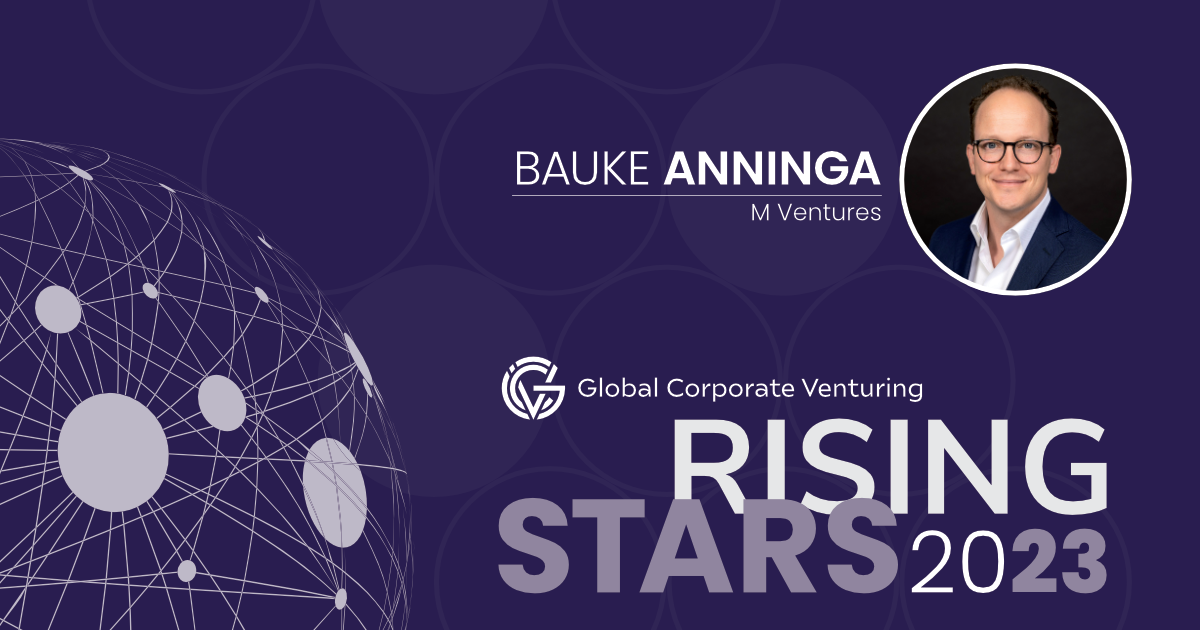 "This is my first CVC and VC role — I went from a PhD in cancer studies to investment banking to VC," Bauke Anninga, a principal at the biotechnology team of M Ventures, tells GCV.
Anninga joined the team as an associate in 2019. M Ventures is the Netherlands-based corporate venturing arm of Germany-headquartered pharmaceutical firm Merck Group.
During his time at the unit, Anninga has taken director and observer seats at seven M Ventures portfolio companies, according to Björn Kuhl, head of operations for M Ventures.
"In 2022 alone, Anninga joined as a director at three portfolio companies, Nucleome Therapeutics, Pictor Labs and NanoSyrinx, and executed a total of six transactions across his portfolio," says Kuhl.
University of Oxford spinout Nucleome Therapeutics is the latest addition to the M Ventures biotechnology portfolio, a deal that Anninga sourced, executed and led on behalf of M Ventures.
Nucleome, which is developing precision genetic medicines by decoding the dark genome, secured £37.5m in series A funding in October 2022. The oversubscribed deal was among the largest series A healthcare investment rounds in Europe last year, Anninga says.
The round also included corporate investors Johnson & Johnson and Pfizer, through their respective corporate venturing units: Johnson & Johnson Innovation – JJDC and Pfizer Ventures.
"This year will be an interesting one," says Anninga. "It has been challenging to do new deals in the biotech market. But positively for us, Merck Group announced a €600m expansion for our fund [in December 2021] just before the downturn started, which allows us to continue being active.
"We're open for business, and we're looking to make some new investments this year and continue supporting our existing portfolio."
Anninga adds that the unit is looking at new investment themes for 2023 including novel drugs in neurology, specifically neuroinflammation. "In addition, we continue looking at companies with unique platforms that can develop a pipeline of multiple drugs and therapies that align with the future strategies of Merck business areas."
---
See the full list of Rising Stars 2023 here.