Tomer Efraim Babai, vice president at Claltech is one of our top 50 Emerging Leaders in corporate venturing in 2023.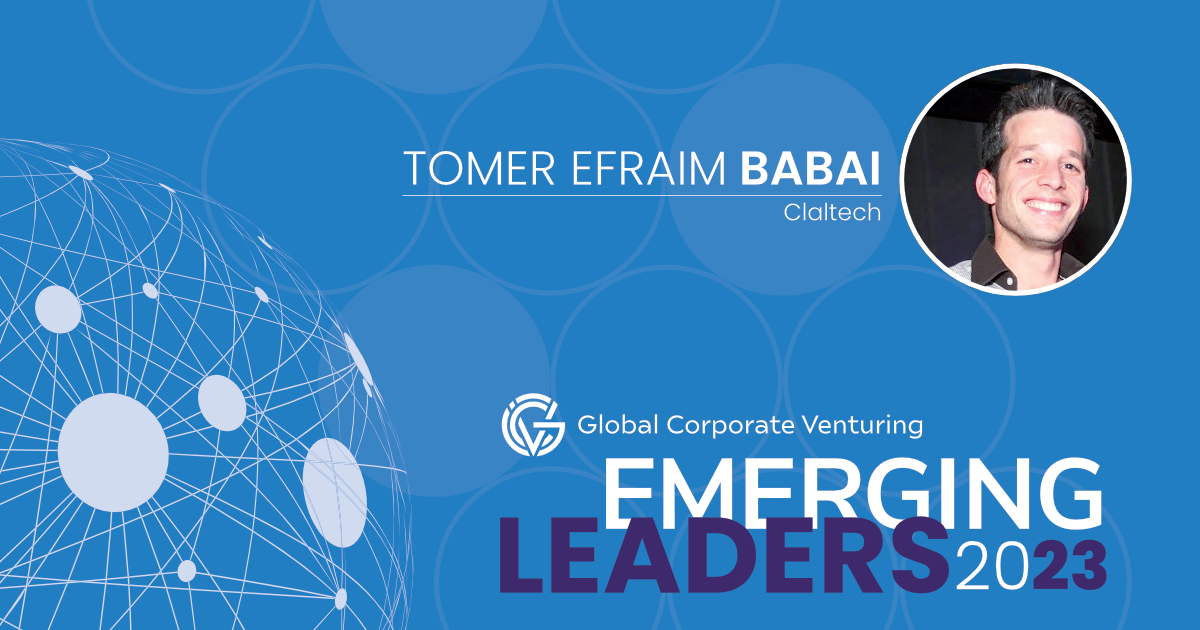 Tomer Efraim Babai joined Claltech in 2017 after working at Clal Industries as a senior business development analyst since 2013. Claltech and Clal Industries are both owned by global investment group Access Industries, which also owns Warner Music Group and a number of other music, fashion and ecommerce companies. Clal Industries focuses on investments into Israeli companies, and Claltech looks specifically at Israeli venture investments.
Before joining Clal Industries, Babai was a senior associate at PwC, where he provided financial advice on M&A, valuations, debt repayment, commercial and accounting, and other areas. He had previously been a team leader at Pa'amonim, a non-profit organisation that supports the financial security of families, for nearly three years, following a year-long stint at Procter & Gamble in 2010.
Babai was instrumental to Claltech's investments in financing model company Modelity Technologies – which was acquired by LPA in 2019– and automation technology developer Otoma. Claltech had been a part of every funding round for Otoma beginning with its pre-seed in early 2017. Babai also helped Claltech invest in intelligent solar company Tigo Energy, which announced a reverse merger in December 2022.
He obtained both his BA and master's degrees from Tel Aviv University, achieving cum laude status, before going through Harvard Business School's Program for Leadership Development.
Claltech invests in mid and late-stage startups within the consumer and enterprise sectors. Other past investments include online safety platform ActiveFence, image and video editing app creator Lightricks, games studio Tripledot, artificial intelligence-powered transcription service Verbit and business insights platform Sisense.
A former portfolio company, Israel-based app monetisation company IronSource, went public via a reverse merger valued at $11bn in June 2021 with special purpose acquisition company Thoma Bravo Advantage.
Claltech's most recent investment was in a $108m series E round for 4D imaging radar developer Vayyar, valuing it at over $1bn in the round led by Koch Disruptive Technologies.
See the rest of our Top 50 Emerging Leaders here.
Fernando Moncada Rivera
Fernando Moncada Rivera is a reporter at Global Corporate Venturing and also host of the CVC Unplugged podcast.