A.J. Bertone, partner at In-Q-Tel, is one of our 50 emerging leaders in corporate venturing in 2023.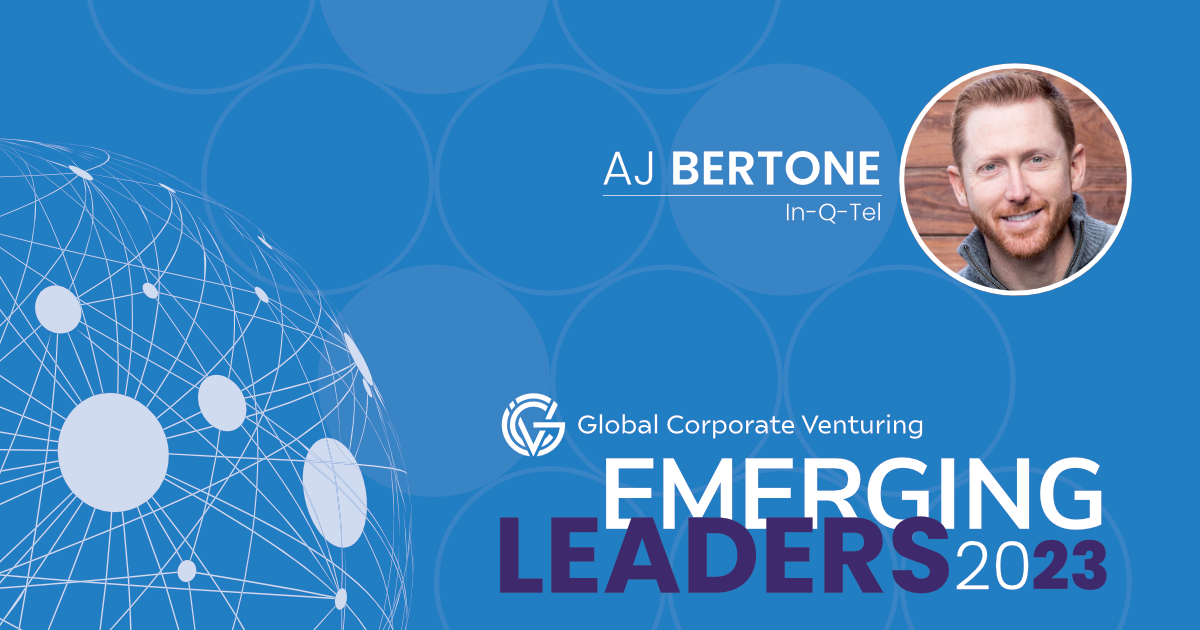 In his 6-year career at In-Q-Tel, the venture capital firm serving the US government and its allies, A.J. Bertone, a veteran of the US army, has done close to 30 investments, with several of these establishing commercial relationships with the US government.
Bertone worked consulting firm Bain & Company after leaving the US military where he served in leadership roles for seven years. He focuses on enterprise software, in particular AI-driven investments. He sees generative AI as the "bleeding edge" of the artificial intelligence sector and will look at ways it can used to enhance national security.
Bertone is shifting more towards managing his portfolio so that his investments can establish commercial agreements with the US government. The government "still has a lot of work to do" to integrate and deploy AI-enabled applications, he says. "There are a number of investments I've made that are coming to a point where we really need to focus on getting them over the line with government."
In some cases, In-Q-Tel will fund the adaptation of startup technologies so that the government can use them. Bertone says the unit will not usually spend more than two years funding technology adaptation. "We don't need to wait 10 years for the company to have a liquidity event. We only need a couple of years for its product to be mature enough to work with government."
For this reason, the investing team can see sooner rather than later if they made a good investment. "You're able to have an impact sooner and you're able to get a signal sooner on whether you are doing your job well."
Bertone also focuses on mentoring junior staff. "A big part of my time is focused on professional development and growth training for the more junior members of the team."
See the rest of our Top Emerging Leaders for 2023 here.