Laura Atterwill, head of platform, Fidelity International Strategic Ventures, is one of our 50 emerging leaders in corporate venturing in 2023.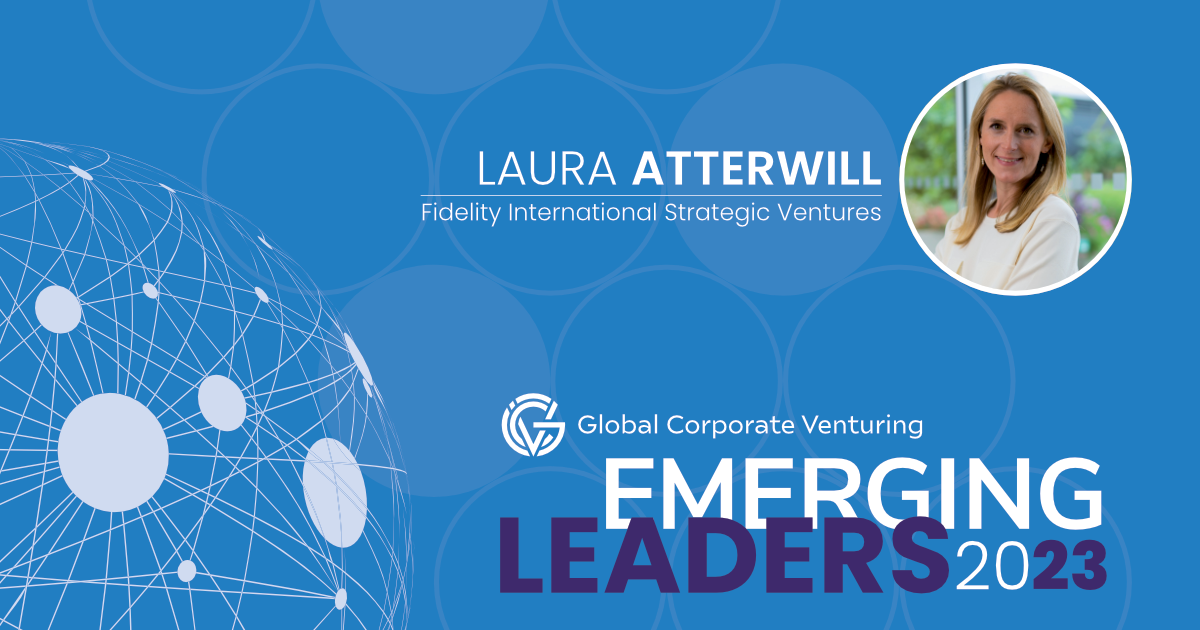 As the process of early-stage investing has become more sophisticated, corporates have expanded their work from pure funding to a range of other services to startups, which is where Laura Atterwill comes in.
Atterwill is head of platform for Fidelity International Strategic Ventures (FISV), the strategic investment arm of financial services and investment group Fidelity. Her role involves helping Fidelity's portfolio grow by assisting startups in everything from hiring and talent development to sales, go-to-market activities, marketing and securing venture partners.
"I'm somewhat atypical because I didn't come through the investment route," she says. "I came through a people and HR route. I think that's equipped me in surprising ways because it took me a while to understand the applicability of my own experience."
Atterwill was initially a talent venture partner for Fidelity-owned venture firm Eight Roads Ventures and was talent and operations partner for FISV for two years before being promoted to her current position early last year. That experience in assessing talent serves her well when when talking to startups.
"Naturally, it's empathy and understanding that drives and motivates people, how a leadership fits together to function effectively. Also, when we're investing, it's being able to really assess founders. On motivation, but frankly also on their skills to achieve the goals they're laying out."
Atterwill helped set up FISV in 2018 as an independent fund, hiring managing partner Alokik Advani to run the unit. Set up to harness startups' technology and network on Fidelity's behalf, it has since spun back into Fidelity and operates with a team of 11.
"More than 50% of our portfolio has strategic partnerships with Fidelity, so that has been a huge success for the team," she says. "What we've built is a fund that genuinely delivers on both strategic and commercial outcomes."
---
See the rest of our Top 50 Emerging Leaders for 2023 here.