Bruce Niven, head of strategic venturing at Saudi Aramco, is one of our 50 emerging leaders in corporate venturing in 2023.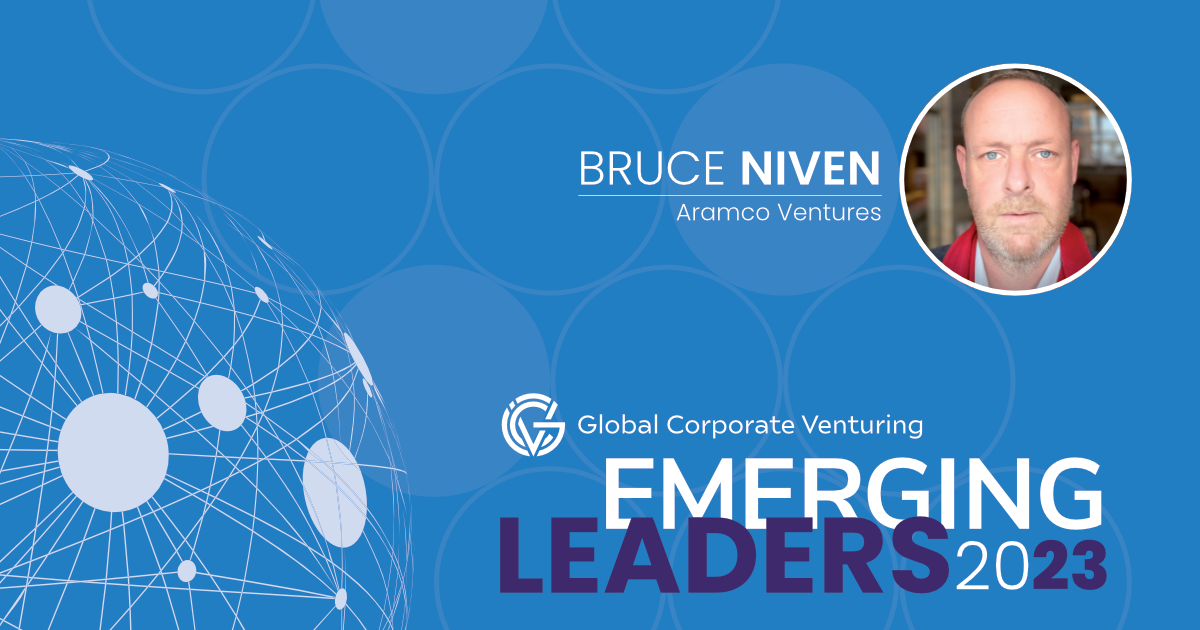 Being systematic about processing investments and streamlining back-office business functions is how Bruce Niven, head of strategic venturing at Saudi Aramco, approaches managing the oil major's multi-billion-dollar corporate venture fund.
Niven joined Aramco Ventures 11 years ago to build the corporate venture programme. He led the design of its first $500m fund and has since expanded to include three funds totalling $3bn in assets under management. The venture unit has done close to 200 transactions, deployed more than 30 technologies and had three exits.
Late last year it launched a $1.5bn sustainability fund that Niven manages. He plans to focus on seed-stage investments and a smaller number of growth venture equity deals. The fund will eventually have between 70 and 80 portfolio companies.
The inflated valuations of the past couple of years has driven the fund's interest in seed investments that have more reasonable valuations. Doing seed investments also means getting to grips with a different way of doing business. "You have to network and navigate in the entrepreneurial community rather than in the investor community," says Niven.
His focus is also shifting into transforming investments into strategic value for the parent. "I am increasingly concerned about how to take this portfolio of technologies we have invested in and actually do things with them that are meaningful to the corporate. We have made a lot of progress, but it does take a long time."
His advice on running one of the world's largest CVC funds is to pay attention to bridging the gap between the startup and corporate worlds. Too often CVCs focus on either being a VC or a corporate without connecting the two, he says. "You have to understand both cultures. You have to understand the value of time for a startup and how they have to be focused. At same time you have to understand the considerations that a big corporation has when it is purchasing and contracting. And you have to understand how to navigate a large organisation."
See the rest of our Top Emerging Leaders for 2023 here.