John Glushik, managing director, HG Ventures, is one of our 50 emerging leaders in corporate venturing in 2023.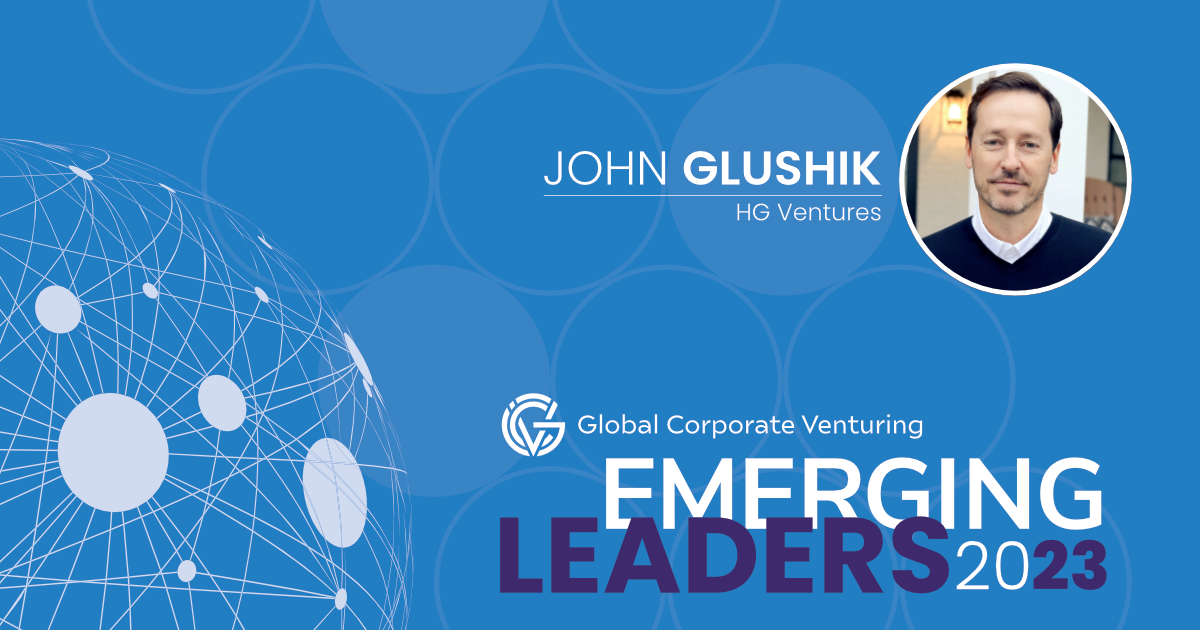 John Glushik is managing director at HG Ventures, the investment arm of advanced materials producer The Heritage Group, and says the role is exactly where he wants to be.
"I think I'm there," he says. "For many years now, I've felt like I've got to where I want to be in terms of what I want to do, and I wouldn't change it."
The Heritage Group hired Glushik when it was setting up HG Ventures in 2017 and he's led its investment committee and weekly meetings since then. He previously spent more than 20 years at US venture firm Intersouth Partners and had a three-year stint as managing director of Duke Angel Network, a Duke University programme that supports entrepreneurs.
Glushik is highly valued as a mentor and sounding board by the founders of the startups he works with.
"I transitioned into corporate but I got into venture capital originally because I love working with entrepreneurs and supporting the visions they have," he says. "Trying to enable them to change the world and then feed off that energy."
HG Ventures has invested nearly $200m in a total of 30 companies so far, including Currents, a startup building a circular economy marketplace for electric vehicle batteries, and ZwitterCo, a company developing a membrane technology for wastewater treatment.
Glushnik, who also spends a lot of time on one-to-one mentoring of more junior team members, is set to be promoted to an executive vice-president position later this year and says the unit is in the process of building a world class investment team.
"What I would like to be able to do is grow this team and help the team members mature to the point where they can be in a position like I am," he says. "Where they can manage a portfolio and have experience in helping entrepreneurs be successful, and then get more results which show we can add value to The Heritage Group."
---
See the rest of our Top 50 Emerging Leaders for 2023 here.