Ankur Saxena, senior manager at Cisco Investments, is one of our 50 emerging leaders in corporate venturing in 2023.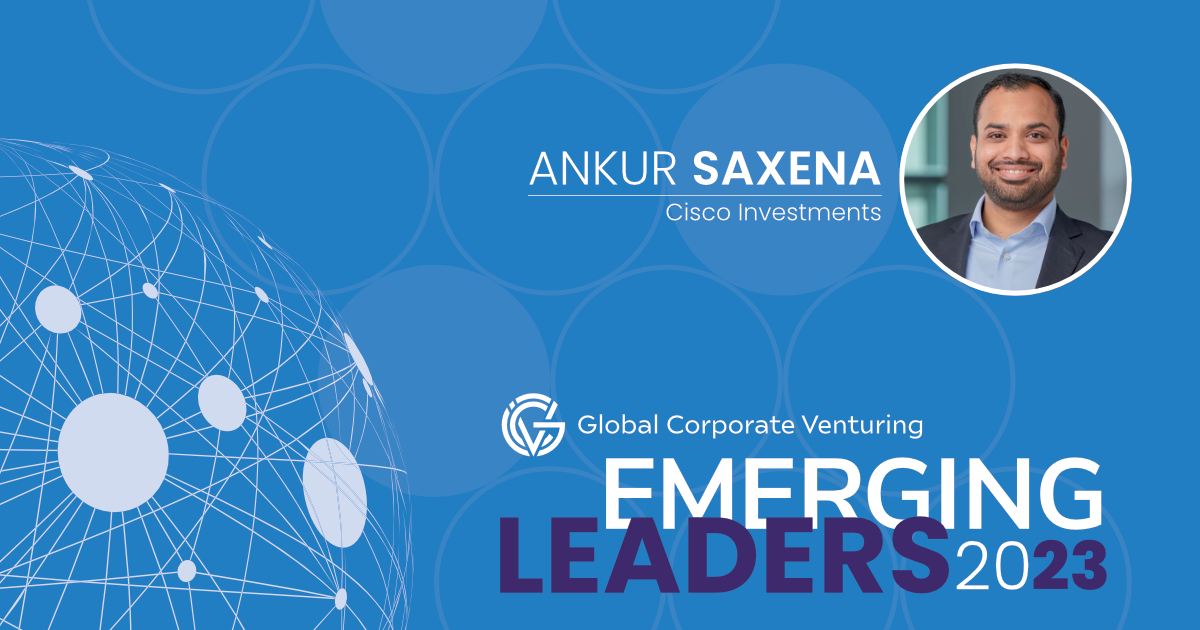 Ankur Saxena, senior manager of Cisco Investments, the corporate venture arm of the US technology company, has helped drive the CVC unit's reputation for thought leadership by hosting its Magnetic IoT (internet of things) summit for founders and venture capital investors as well as taking on an external partner to create a 'Next Decade of IoT' report.
He has also taken the lead on mentoring recruits and managers and attracting more women and minorities to the corporate venture team. He has built relationships with US business schools to recruit talent and helps mentor MBA interns on its summer internship programme. "Our talent pipeline is a direct result of his passion and enthusiasm for giving back to the next generation of investors," says Aleem Rizvon, vice president of Cisco Investments.
Saxena started out in financial venture capital, spending a couple of years at Helion Ventures, a VC fund in India. He moved to the US to pursue an MBA and interned in corporate development at Amazon where he first got a taste for CVC and the kinds of networking advantages that the sector has over institutional VC.
Saxena focuses on internet of things, enterprise networking, cloud computing and artificial intelligence. Since joining Cisco Investments seven years ago, he has done 11 investments, four of which have resulted in successful acquisitions. He initiated coverage of the unit's focus on the artificial intelligence sector when he first joined the programme. The unit has since made more than a dozen AI investments, of which half a dozen resulted in acquisitions.
This year Saxena is focusing on cloud computing and the next generation of enterprise networking technology. He is also looking at how artificial intelligence can be applied to the internet of things.
See the rest of our Top Emerging Leaders for 2023 here.